Each person has a unique source of knowledge and experience that will undoubtedly be beneficial for others. I am sure, you are also one of these lucky people. So, why don't you want to use this knowledge and create your own platform for online learning and earn extra income? Online courses allow you to share knowledge with your audience, regardless of the fact of where your students are located. It turns out that you teach an audience scattered around the world. And in turn, you earn money. However, sometimes teachers do not know where to start and how to choose a method of selling an online course.
This is really a widespread problem. Many people in the eLearning environment wonder about how to promote online sales after creating videos. However, this is not a very difficult process, especially if you use the right tools and have a general understanding of how to apply your marketing skills. In this article, you will learn how to increase the level of your online visibility, as well as increase sales of online video tutorials. Now, let's go on and take into consideration the most common and effective methods of online course sale.
9 Ways of Selling an online course
They say that sales specialists have unique skills of promoting their service or product. I am going to prove the opposite. We will together learn how to make the process more effective. All you need is to make your knowledge visible and accessible on the digital platform. The rest will be managed by the learners without your efforts. Come on, let's discuss the ways, methods, tools, or techniques, that will help you manage the process and get the expected results.
#1 Create Your Website and Optimize It
These days, the presence of a website is important for almost all types of businesses, especially for those whose services or products are online. Thanks to an eLearning platform, you make your video lessons and any form of educational material accessible, and interested people find information about the course they require. Your website becomes your brand.
However, having an individual online learning website costs enough money, which prevents a number of specialists from sharing their experience and knowledge online. In the hope of finding an affordable option, teachers use various platforms, which is not a professional approach. To avoid this problem, you may consider using an educational website builder such as Uteach. Here you get the opportunity to create your own platform for teaching and take advantage of a number of advanced features. You may immediately create your own platform (you have 14 days of free trial) or schedule a free consultation, click the appropriate button below:
Register for FREEBook a FREE Demo
When you have a website, you get an opportunity to optimize it for search engines and appear in the search engine result pages when searchers look for the services you offer. This is the most common and free version of making your quality knowledge visible for people who want to learn from you. Uteach is an SEO-friendly platform. You have all the functionality to provide SEO-related metadata and make search engines (Google, Yahoo, Bing, Yandex, etc.) find your personal website and display it in related search requests. The importance of SEO is great in eLearning. Make sure you choose a platform that highlights this factor. This is a very effective channel for selling online courses.
#2 Create a YouTube Channel
YouTube is the second largest search engine, after Google. This platform is famous for more than 5 billion videos viewed daily. These numbers are difficult even to imagine. What does it mean?
Let's say you are an online fitness trainer by profession. You have created online video courses for specific training sessions and want to sell them. How can YouTube be useful for you? You may rely on the big world of YouTube to inform people about yourself. Record an interesting and yet educational video but in a more entertaining genre. Share some tips and in the end, make sure to tell the audience about your video lessons, and what information or benefits they will find there. To make the long story short, "advertise". Tell them to click on the link that leads to the video site (insert it in the video description). Try to make such videos at least once a week to gather an audience that will become a source of your income.
Additional recommendation on how to use YouTube:
1. Try to record videos longer than 5 minutes
2. Make sure to write the heading and include the main keyword
3. Write a long description. Use primary and secondary keywords
4. Add Tags: Don't be afraid to include your competitors ' tags
5. Install the VidIQ program; it will help you optimize your videos.
#3 Be Active in Social Media Channels
Many of us are addicted to social media. This, of course, is bad. But smart people who are aware of social media networks can use them to their advantage. If you decide to open an online school and sell a video course (or engage in any other activity),you should be active and take advantage of all the opportunities.
As people can be easily found on various social media platforms, it becomes a great way to reach your target audience. Create business pages on various social media platforms. Take into consideration the platforms where your potential students are more likely to be found and are more likely to spend more time. Imagine content that arouses interest and attracts people. On these platforms, you can present interesting facts about your topics discussed in the courses or simply report on an upcoming course, discounts, special offers.
This activity will provide results throughout the time, but if you are interested in gaining success in a quick way, consider social media advertisements. You just need to attach a bank card to your business profiles and run advertising campaigns. These ads may be in different formats - textual, image, video. They may be displayed as social media posts or be shown in the story section.
#4 Run Advertising Campaigns on Search Engines
We have already discussed the importance of SEO above. It helps your website appear in the organic search results. However, sometimes we need to rank on the top results of the SERPs (search engine result pages) for keywords that are very difficult or that will take a lot of time and effort. In such cases, you can create and run ads on search engines.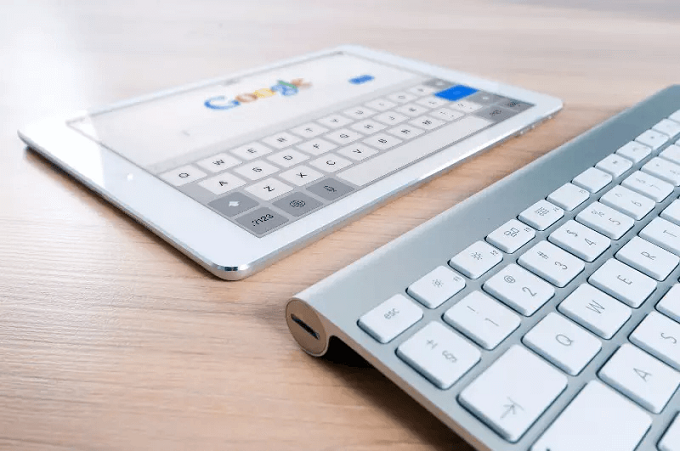 For instance, Google Ads is a tool that provides us this opportunity. Thanks to this advertising portal, you may create different formats of ads and run them on Google and other partner platforms - search ads, display (banners),video (mainly on YouTube),and app. The advantage of this type of ad is that you pay when people reach your website in the SERPs, click on the website URL, and appear on your page. So, no kind of wasted money.
#5 Operate a Blog
Because of the current growth of social media, many teachers ignore one of the proven and effective ways to developing courses - that is blog articles. It can be used as a showcase where your experience, skills, and even more are visible. If you follow the rules of search engine optimization and periodically publish articles, you can create an army of loyal followers.
Even if you do not have readers at the beginning stage, keep publishing articles periodically. People will start reading them; if not today, then tomorrow. You should submit articles related to your field and help the audience with some questions. When writing articles, pay attention to the optimized content. Use keywords that people search for, for example, in the Google search engine. The most important thing is the target audience again, and your main goal is to prove their satisfaction.
#6 Gather Subscribers List for Emailing
Email marketing is the best way to reach and inform your audience about anything valuable. Having the email addresses of potential students, you can send them interesting and informative materials from time to time. This will be the way you inform them about articles you have published, or about upcoming video tutorials. A good option for collecting email addresses is the registration field. Each person registered on the site provides their personal email address.
Another option is to offer a subscription form. It may be a fixed field on your website or a pop-up module. In this way, you should ask for the email to send any kind of valuable material. For example, if you are an online marketing consultant you may offer something like "Tell me your email address and get the Top 20 must-tools for marketing specialists". This may be a PDF file.
#7 Be Active in Social Media Groups and Forums
Join professional social media groups. Even if you are not a sociable and active person and like to follow everything from aside, like me, you should still learn to take part in discussions. Write your opinion, help people or share your concerns. Active people are always noticed.
Along with time, people will wonder about who you are and what you do. Helping people is a good decision to make them believe in your knowledge. When you share good pieces of advice or provide valuable material, they trust you.
You should join not only social media groups but also different forums and discussions in your specific target niche. Be visible to your target audience. Become one of the members of the target market community. In this way, you are more likely to earn their trust.
#8 Cooperate with Influencers
Do you know who these people are? Those who have a large audience (followers). If you find the right person and get an opportunity to work with them, I am sure you will definitely succeed. For example, let's say that you teach a school subject. Who are your customers? Of course, schoolchildren. Issues related to the education of children are carried out by the parents. Whom do moms follow? Other moms (there are mom bloggers) or kitchen blog managers (food bloggers).
You can find them on Instagram, then get in touch and ask about how much it will cost to post about your services on their page, come to a consensus and that's it. Some more advice:
1. Make sure to ask them to report about the page activity and follower information
2. Discuss the idea that the record (post about your services) is not considered just as an advertisement. If people follow someone, then they believe the words of this person. And it will be even better if this influencer presents your service or video course as something used previously and highly recommended.
#9 Organize Webinars
Organize a free webinar right on your website or from your social networks. Plan and prepare the topic that you are going to talk about. At first, you can discuss some theoretical points related to your niche or discuss common concerns and questions. Then you can read the questions and opinions of the participants (written in the comments section) and have an online discussion.
You can determine the topic of the webinar by conducting a survey and finding out the questions and unclear points among the audience. Webinars provide an opportunity to directly contact potential students, find out their concerns, fears, and more. Your webinars should be motivational. You should present the scope in the simplest way possible so that no student leaves the online meeting with doubts.
To Sum Up
All the above-mentioned points are very essential in selling an online course. Everything comes from customer satisfaction. Make sure you know who your target customer is, where they are more likely to be found, and how you may satisfy them. The answers to all these questions will help to focus on the best method. But if you have time, make sure you consider all of them. I promise the results will be outstanding.