If you have already started your online teaching career, you have already made some important decisions, such as choosing an attractive topic for online courses, content planning, getting all the required tools, the length of the training, etc.
The next step is probably the most complicated one - to identify how much should you charge for training in order to make your knowledge affordable for potential students meanwhile getting a significant profit to pay all the costs.
Many teachers prefer to use separate platforms for conducting live-lessons, coming up with online courses, making quizzes, operating blogs, and using many more features.
Such an approach is relatively time-wasting as both the teachers and students have to jump from this platform to that. However, there is something more comfortable and affordable.
Education providers may rely on e-teaching website builders, develop their platform within a few minutes, and make use of various features with the minimal cost that is possible to cover with the amount you charge for sharing your quality knowledge.
Now, I'm going to introduce all the important aspects to consider before setting your dreamed amount as a cost of online courses. Well, let's go ahead and find out what to do or not to do.
#1 The Best Price for an Online Course doesn't Rely on the Length of the Material
A number of online teachers and instructors believe that it is necessary to create a long course in order to better evaluate their course and choose online course prices that meet their needs. But, let's take into account that online coaching prices depend on the quality and not the length of the videos.
If it is possible to achieve the expected result by running a 3-hour course, then why would you create a 7-hour course that would be boring and tedious?
Your students expect content based on the price they pay for your course. So, consider the quality and value of the content you share in your course. As in terms of volume, think about how long it requires to share the content you want to.
#2 Take into Account the Market Opinion
It is important to consider what prices are offered on the market for topics close to what you offer.
Compare the cost your competitors charge for their courses. Some people will say that you rate your courses on the average of the prices offered. This is not the right approach. Evaluate your course based on the efforts you make to help the students through training and support, as well as the results you help them achieve.
Do not forget to consider the competition in the market. Compare the costs people pay for other courses in your field. Never underestimate or overestimate the knowledge you share based on the market price.
#3 Estimate the Value of the Result Your Students may Achieve
Another answer to the "how much should I charge for coaching" question is to really quantify the outcome that you are teaching your students. If you want to help them save money, tell the amount. If you are helping them to learn a language, tell what level they are going to master.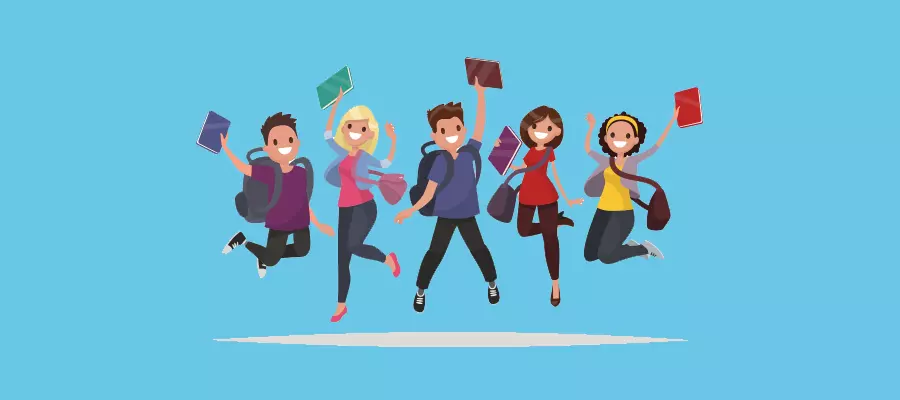 By quantifying the cost of the result you help to achieve, you minimally estimate the cost of the course. The students see it very low compared to the value they get.
#4 Consider the Costs You Cover
As we have discussed above, there are different ways to deliver knowledge online. The most preferable is perhaps developing a personal teaching portal where everything is displayed in one place. It is easy to operate for the teacher and to use for the students.
Having such a platform isn't a great deal. Uteach, for instance, has great offers one may use and earn a significant income that not only covers all the costs but also brings some more profit.
The great thing is that this portal supports different pricing plans. You may choose one taking into consideration your specific requirements and offered features
#5 Try to Set Different Prices
This may require considerable time but may also provide the best way to determine the optimal cost. If you are going to test different price options, you are most likely to start with a low (but not too low) price.
Then gradually increase it. Continue to increase the price until the number of sales doesn't hold up, and you have not reached the maximum value your target audience is willing to pay for the course.
During this change, you'll realize what is the maximal cost in case of which a high amount of students are ready to pay.
#6 Consider Your Authority and Trustworthiness
Think about how much people trust you or consider you to be an authority. If you are already familiar with the target audience, which also requires a lot of time, then they will trust you and will not spare money because they pay for your courses.
You may become recognized when, for example, you published a book, spoke at various conferences in the related field, had certain powers, received some awards for your work, received positive feedback from other students, etc. All these factors have an effect on the cost of the courses you submit and justify the high price.
And if you haven't already become an "authority" by your audience, then you may publish free or low-cost content on your topic. This is a great way to gain trust and credibility in the market.
#7 Think about the Main Goal of Your Course
Finally, when determining the cost of an online course, think about the goal you set for your course. Why have you created the course? What is the objective your online course helps the students achieve?
Highlight the course goal and make it clear to ensure it corresponds to your objectives. And set a price for your course based on those objectives.
So, you already know that it isn't an immediate action to decide how much to charge for a training workshop or how to price your online course.
This is a detailed process based on many factors you should consider. Keep in mind that the most critical point is to the right estimation of your course knowledge value.