Group coaching has become increasingly popular among coaches. However, despite the high demand, the industry is very competitive.
Therefore, in this article, we will review everything related to group coaching, including how to sell it.
So, if you are ready, let's start!
Definition of group coaching
Let's start from scratch for beginners.
Group coaching is a process of coaching individuals within the group and guiding them towards the achievement of their personal goals.
It is almost the same as one-on-one coaching with one difference; here, you host the session with two or more people at the same time. Usually, group coaching sessions last longer as well.
Throughout group coaching, you should still implement an individualistic approach, as all of the coachees have different goals. However, in a sense, those are related to the same aspect. For example, you can host a training on "How to Achieve Your Financial Goals" and gather a group that each has their own goals; however, those are connected all to the financial aspect.
In some other cases, such as executive coaching, where companies hire coaches to improve the performance of the team, group coaching is perceived as more of a training program aimed at uniting the team members to achieve the common goal that the business has.
How to name your coaching program
As far as we are clear on the definition of group coaching, let's move forward with the Name of the Program.
The name is actually quite important as the article's headline. What do people see first? They see the headline, gather the information, and decide whether or not they are interested. So the headline also has the hook and presents the article's main point; the same goes for a coaching program's name.
You should name it in a way that clarifies the purpose but at the same time sounds good enough for potential clients to interest them.
Top Tips to Name the Coaching Program
So, here we are, ready to present the Top Tips to Successfully Name a Coaching Program.
Tip 1 - Keep in Mind Results, Benefits, and Solutions
The name of s successful coaching program corresponds with the buyer's intent. When they nat to purchase any program, they want it to fulfill some personal goals and desires.
Therefore, you should show the benefit, result, or solution that people will gain from the program's name.
Tip 2 - Who is your Client?
Even when naming your program, knowing who your client is, is vital. You can create a few buyer personas to understand this, but essentially the point is that you need to come up with a name that client associates themselves with.
So try to come up with a name that aligns perfectly fine with the needs & wants of your target audience.
Tip 3 - Make sure it Sounds Good
Repetitive and rhythmic sounds are going to help you out a lot. When choosing a name, focus on how they sound, and on one or more of these:
Now, let's move on to the next aspect.
How to price your group coaching program
If you want to drive more sales and traffic to your group coaching program, you have to understand the vitality of the right pricing. Offering courses that are too cheap won't create a sense of reliability or drive more sales. But at the same time, offering courses that are too expensive, especially as a beginner coach, won't drive sales.
If you are a well-known professional, then overpriced courses still will be purchased. Why? Simply because professionals made brands out of their names and proved how reliable and efficient their sessions are.
However, as a beginner, you should choose the mid-price ranges to gain the trust of your audience and have a wider choice. Also, keep in mind that these price ranges vary depending on the industry.
Plus, group coaching costs 30% less than one-on-one coaching sessions. E.g., if you do the same program with an individual for $100 per session, then in group coaching, you should take $70 from each of the group members per session.
Down below, you can see a few examples of real-time market prices (generalized):
Life Coaches - $75 - $600 for monthly packages (per client within the group)

Business Coaches/Executive Coaches - $1000 - $3000 month (per client)

Health Coaches - $100 - $500 per client within the group
What is better, online or offline coaching?
Now, I believe it is time to understand what is better Online Coaching or Offline.
There are numerous benefits that each of them comes with; however, now, the most beneficial one is considered to be online coaching.
Offline coaching offers face-to-face interaction and a better ability to read body language cues. However, it is largely limiting in terms of location & accessibility and is quite prices (rent a space, equipment, transportation, etc.)
Meanwhile, offline coaching is proven to be:
More scalable as it gives you access to international audiences

Eliminates the location barriers

Helps you to save up time & resources

Has high-demand
Keep in mind that online coaching also requires far less starting capital, so as a beginner, it is a perfect choice. I guess the pandemic also proved that online industries are more powerful, stable & efficient.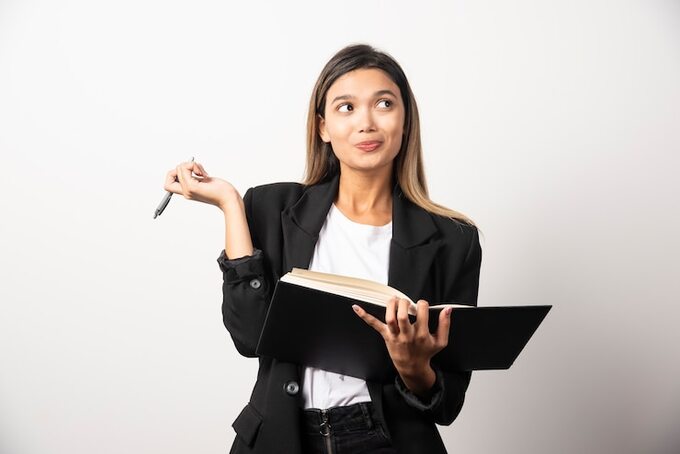 Who is your target audience?
I cannot stop stressing the vitality of this. Knowing who your target audience will increase your chances of making more sales and ranking higher in SERPs. When you know your audience, you know how to position your services or products, where to find them and how to sell to them.
Simply put, when you know your audience, you are able to create a marketing strategy that works.
So, let's take a look at a few tips on finding your target audience.
How to identify your target audience?
Finally, the business classes I took back in the day will help Us all!
So, here are the tips:
Create buyer personas

Research your competitors and try to understand who they are targeting

Create polls, surveys, and quizzes to grab some data

Host interviews and utilize focus group methods

Create a market positioning map

Define who is not your target audience
Also, to identify the correct audience, you should know their demographics, geographic, psychographic and behavioral factors.
Why will your target choose your coaching program?
Also, if you want to sell your coaching program, you need to understand & answer the question, "Why will your target choose your coaching program?".
To answer this question, you need to think from a potential buyer's perspective, so basically, "what does this program has in it for me." Try to understand what your program has in it for the benefit of the client.
Also, figure out your product's USP (unique selling point) and use it for better marketing.
Create a training program that will unify the group and push them forward, providing them with everything necessary to grow & evolve to reach their full potential. Provide value.
4 steps to sell your online group coaching
Finally, let's dive into the practical part.
We have already reviewed what group coaching is and how to identify the target audience and the acceptable pricing, so now it is time to take a look at the other steps to get your clients.
So, how can you exactly sell your group coaching?
Step 1 - Organic Marketing
Adopt a few organic marketing strategies if you want to drive traffic, improve visibility and make some sales. Organic marketing is the very optimal way to go and is not costly in terms of money.
For instance:
Open a blog. As an online coach in a specific industry, you position yourself as an expert, so you can have a blog where you share various stories, cases, and general topics related to your niche articles. Thus a new stream of people will find out about your services through your blog.

Post on social media, as this can also drive loads of brand awareness and prospects.

Guest posting

- this will help to improve visibility levels; plus, if the topic is useful, it'll create interest in the author. This means that the readers may visit your website, where they'll find out about your online group coaching services.

Backlinks - you give links to other blogs' articles, and they, in return, link articles in your blog (or service that you provide)
If you decide to go with the blog option, do not forget about the right SEO op[timization to rank higher in SERPs.
Step 2 - Use Paid marketing
You can also implement paid marketing to sell group coaching sessions through:
Paid social media posts

Google & YouTube ads

Landing pages
This will drive in paid traffic; however, most likely, who will be generated as leads, and you could work with them further to turn them into real-life customers. Paid marketing strategies are best for the short-term; you should definitely implement long-term organic ones as well if you want to expand.
Step 3 - Create a YouTube Channel
Youtube is the largest video search engine from where you can also drive many customers. So you can create multiple videos, podcasts, and even video courses to showcase your knowledge and drive in even more customers.
A few rules to remember about YouTube are:
Be consistent

SEO-optimize the descriptions & remember to use tags

Write attention-grabbing headlines that also communicate the point of the video
Step 4 - Share
When you start doing something new, including starting a coaching business, use your network. Share with your friends and colleagues and encourage them to share as well.
Where create and sell your group coaching program?
We are also clear on the steps, so let's move on to the platforms.
In order to be able to sell a group coaching program, you need to have a platform where you will sell it. So, let's take a look at the possible platforms.
Uteach
One of the best platforms for online coaches is Uteach. Uteach makes the whole process of coaching a lot easier & enjoyable. Why? Because it simply offers everything you need to start a new coaching or other e-learning industry-related business and expand.
It comes in handy with features such as:
Website builder to allow you to build a fully customized website without additional coding skills due to the visual drag & drop editor

Course builder that offers features to build and SEO-optimize the course content

Live sessions - allows you to host end-to-end live sessions

Blog & Other marketing tools

Integrations to make the whole process more enjoyable
Simply put, Uteach offers each and every required feature for a successful coaching business.
Mighty Networks
Mighty Networks is one of the most reliable platforms for coaches. The essential idea behind the platform is to provide you with an opportunity to have a community where you can showcase and sell various e-learning-related content, including online coaching programs.
Main Features
The Main Features are:
Allows to sell bundles & individual courses

Sell memberships

Customization & design tools
It has a nice user interface and does not require a long learning curve in order to be able to use it proficiently.
Thinkific
One more platform that can be quite useful for your group coaching sessions is Thinkific. Thinkific is a platform for online educators that offers features such as:
Website & Course builder

Assessments & Certifications

Membership

Cohort based classes
These platforms offer an easy and user-friendly interface, so the process of building a website for your coaching business will be easy.
When is the right time to start selling your online coaching?
The right time is now. The online coaching market has high demand, and it is just the right moment to start out and find your clients. This is one of the industries that is going to grow & evolve over time, so it is also a safe option.
Stop wasting your time on overthinking, and start taking action. One of the best places to start is Uteach.
Uteach will provide you with an opportunity to create a full-featured online coaching business, but most importantly, also all the necessary tools for further expansion.
If you were waiting for a sign, this is it.