In this dynamic century where technological progress occurs almost every day, but we are left with the 9 to 5 jobs and Netflix, many of us are tired and want to put life together.  
 
How do they do so? Simple, Online Life Coaching. 
Due to high demand and efficient results, Online Life Coaching is an incredibly beneficial profession nowadays. 
Therefore, this article will cover everything you need to know to become a powerful life coach to dive deeper into the concept.  
 
So, if you are ready, let's start! 
What is online life coaching?
First things first, let's get clear on the definition. 
 
Life coaching aims to empower the client, contribute to better decision-making abilities, and develop skills such as flexibility & Emotional Intelligence. It is an elaborate process that aspires to improve all areas of life rather than focusing only on one area. For example, a career coach focuses on professional success, and a dating coach focuses on romantic life success. Meanwhile, a life coach will focus on the improvement and balance of all the aspects that we humans need to feel self-fulfilled.  
 
Life Coaching or Online Life Coaching is a complex process of development, as a result of which the client will be more self-aware, and the further goal achievement processes will be easier due to them switching to the "right mindset."
What does a life coach do?
A life coach, also called a wellness professional, assists others in improving their personal lives. So, a life coach helps coachees find a new perspective on "unresolvable dilemmas," switch their mindsets, and contribute to the goal achievement in various areas of life. Here are the primary activities of the life coach: 
They help people progress towards their goals and can help them come up with clearer, SMART goals.

Assists in the identification of obstacles in life and finding solutions for those

Contributes to the self-development of the client and motivation levels 

Does a complex work on all areas of clients' life, which as a result improves simple day-to-day life as well

Targets unique skills of the client and works on development of those, which will help the client to become not only more confident but also self-aware 

Contributes to fulfillment 

 
 
There are many reasons why people would need a life coach; therefore, if you decide to become one, make sure to identify the individual reasons and needs of the client. Because only after that you will be able to collaborate with them efficiently and get the best results. 
 
This is a good option to consider as a permanent work from home option. 
 
The main benefits of being an online life coach
As we are clear on the definitions, let's look at the benefits of being an online life coach.  
 
Finding your life's purpose & feeling of satisfaction. Some of us are truly born or, at some point, meant to coach others throughout their life's journeys. Being a life coach can positively affect your health and motivation levels as you see your clients grow. 

On-demand. Life coaching is on-demand, so if you are a qualified life coach who knows something about marketing, you will find your audience and make a good living. 

Helping & giving also equips you with positive emotions. This is one of the best benefits that being a life coach provides; every life coach, seeing their coachees progress and perform at the highest levels, feels this insane amount of good energy that fills their bodies. 

Online & Flexible

. If you are a life coach, you are in charge of your time, profits, marketing, and everything. So, you can make a schedule that perfectly suits you and leaves you time for your personal life. Plus, with new technology, you can hold sessions online and save money. 

 


FAQ about online life coaching
Also, to ensure you are clear on everything, we decided to answer the most popular questions related to life coaching.
How much do life coaches charge?
Well, it is worth saying that the amount depends on the level of expertise and "being known" if you are a well-known coach with many professional and internationally accredited certifications, you will surely make more money than the beginners.
If we generalize everything, the typical amount that life coaches charge nowadays per hour (per session) varies between $70 - $200. However, one session usually does not bring the long-term desired results. Therefore, many coaches simply offer packages that can be monthly or the whole training session that usually takes from 3 to 6 months.  
 
If you are a beginner, consider offering monthly packages that cost around $300 - $500 with 60-90 minutes sessions, e.g., a weekly session. However, to come up with the final pricing, thoroughly research your target audience's demographics, especially pay attention to their income levels. 
What skills do online life coaches need?
Online life coaches, first of all, need Emotional Intelligence to be able to understand themselves and, of course, their clients. Also, the life coach needs good oral and written communication skills. However, if you want to become a successful life coach, train your body language because it communicates subconscious messages to the clients and can help you increase their trust.  
 
Other skills that you will need as an online life coach are: 
 
Ability to focus 

Organizational & business skills

Marketing skills (the level of your income depends on this)

Listening Skills - life coaching is all about being able to listen first to get the opportunity to guide 

Problem-solving skills, people come to you with certain dilemmas they need to resolve and goals they want to achieve, and you are there to assist them.

 
 
How long does it take to become an online life coach?
That depends on many factors, including where you are starting off. However, the usual international accredited certification programs to become a life coach last from 10 to 12 or from 18 to 24 months. You can check out the 7 best Life Coach Certification programs of 2022 article to find out more about the timing and prices. 
How much does it cost to become a life coach?
If you have decided to take world-known programs, it can cost from $7000 to $15,000. However, you can also take other courses that cost less. Also, consider that your level of professionalism truly matters here. 
Can I be a life coach without certification?
The short answer is yes; you can be a successful life coach without certification, as life coaching is about real-time life training rather than your certification. However, having a certification would not hurt and will even greatly benefit you.  
 
So, basically, you do not technically need a certification. Still, if you have one, it just increases the trust factor as you can confidently position yourself as an expert in the field. Plus, when learning materials and participating in various training programs to earn the certification, you grow as a person, professional, and most importantly, life coach. So, if you are teaching people how to evolve, wouldn't it be logical to be ready to put effort and time into your own development?  
 
Coaching training, in general, will equip you with more necessary skills and practices that you can apply with different clients and achieve results faster and more efficiently. Your professionalism will show right from the start, and the reputation you build along the way will only add up to the positive association of people you. 
 
Therefore, coaching certification will provide you with greater knowledge and skills necessary for further work, plus increase the trust factor of the clients towards you.  
 
You can check out the 10 ICF Accredited Life Coach Certifications and get the one you desire most.  
 
Do I need insurance to practice as a life coach?
In most parts of the world, coaching is not a profession that is regulated, meaning that even state licensing is not required. Therefore, technically, there is no need for insurance to be able to practice it. However, check out the country/state you live in.  
 
But even though you do not need a license to practice life coaching, there are a few reasons you might consider getting one: 
 
Risks involved: Meanwhile, some people need life coaches to put their life together, and others need mental health professionals. So, if you fail to recognize the clients' need for mental health professionals and, as a result, they get damaged or injured, they may file a lawsuit against you. 

The coachee may not be "satisfied" with the sessions and demand financial compensation. 

 
 
So, if you do not have a license, it increases the risks of liabilities. Therefore, if you want to avoid such situations or unexpected costs, then better consider getting insurance for life coaches that also covers professional liability. 
 
Life Coaching vs. Business coaching
The confusion is quite common; many people fail to recognize the differences between life and business coaching. However, those are quite significant. The main difference is purpose: 
 
Business Coach focuses on the professional development of the client 

Life Coach focuses on the personal development of the coachee 

 
 
So, if you are about to make a choice, I can confidently state (after researching & a few statistics) that both types of coaches enjoy high demand; therefore, make sure to make the choice that satisfies your inner needs as well. As a coach, in either case, you will guide your client to self-fulfillment, whether in the personal or professional aspect; the same applies to you.  
 
Choose the type of coaching you are willing to do with pleasure to get to the top of Maslow's hierarchy and achieve the best results together with your clients.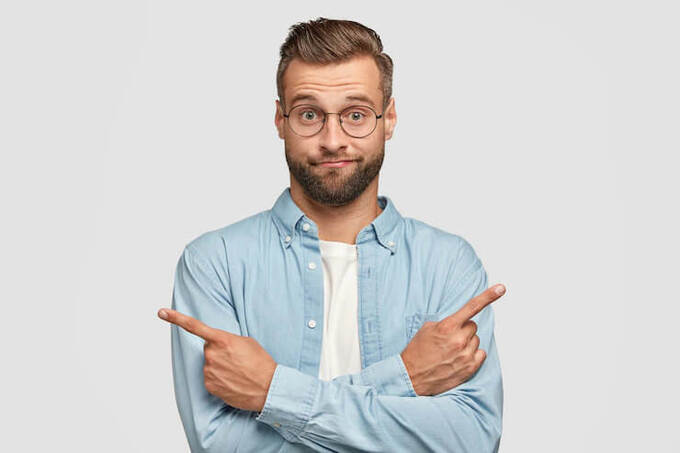 5 steps to become an online life coach
Finally, we are about to see the practical part. We prepared a short guide to help you become an online life coach. So, let's take a look at it. 
Step 1 - Choose your Niche 
The first and foremost step would be to identify your niche. Without knowing who you are trying to sell your training to, you simply won't be able to sell. Let's remember that we live in an extremely competitive environment, and it is vital to consider every small detail to be able to persuade the prospect that they need to choose us instead of the competitors. 
Your niche & your target audience, who are they? Consider their:
Target age group 

Possible life aspects they aim to improve 

Income levels 
There are many more niches of life coaching you may become experienced in. Below I'll mention the most widely used ones:
Mindset coach

Spiritual Coach

Parenting coach

Divorce coach

Marriage coach

Conflict management coach

Retirement coach

Travel coach

Sports/fitness coach

Nutrition coach

Academic coach

Coaching people to learn better/faster

Memory coach

Pet training coach

Productivity/stress coach

Discipline coach

Organizational/decluttering coach

Personal development coach

Communication coach

Personal finance coach

Habits coach

Success coach

Motivation coach

Performance coach

Wellness coach

Social skills coach

Goal-setting coach

Purpose/passion coach

Creativity coach

Leadership coach

Coaching children

Religious coach

Confidence coach

Personal style coach

Public speaking coach

Mindfulness and meditation coach

Skills coach 

Language coach

Self-discovery coach

Life direction coach

Minimalism coach
You may choose one of them or several interrelated and go on to the next step. 
 
Step 2 - Invest in Your Knowledge 
If you want to build a reputation, you have to give real results, and in order to do so, you have to be a professional. Life coaching is a responsibility you should accept with honor and integrity. 
There are so many things to learn about coaching, starting with the styles and ending with showing individualistic approaches to different clients. 
Even if you do not want a certificate, participate in training courses to grow as a professional. Your whole brand depends on the quality of your work, so from the very beginning, invest time & resources in your self-development as a life coach. 
Step 3 - Build a Platform
Your next step would be creating a platform to host your online business. You can simply do it by registering on Uteach and creating a website in less than 2 minutes.  
 
Choose your brand palette, imaginary, overall design style, and write texts for various website pages, including "About me." 
Ensure your online business communicates the message to your customers and has everything on display. For example, if you have pre-recorded courses, live sessions, webinars, or e-books, display them on the appropriate pages of your website. Also, ensure that the user interface of your website is easy to navigate through so that potential clients can find everything they need. 
Step 4 - Market Your Services
In this competitive industry, if you want to sell something, you have to know how to market it. Therefore I would recommend that you learn the basics of digital marketing and practice brand promotion skills. 
Step 5 - Offer Other Materials 
When you are new on the market, the clients may find it hard to trust you, and there is nothing to blame them for. Imagine a totally new person saying that they are an amazing life coach and promising results, but have no evidence or anything that can really acquaint the client with the style and methodology the coach uses. It would be no surprise if you also did not trust them. 
 
Therefore make sure to offer other materials as well. For example, if you ever had clients, ask them for testimonials and short-term reviews that you can display on your website. This will increase the trust factor towards you. Then, you can also offer a free webinar where they can get acquainted with your style, voice, etc.  
 
Moreover, additional materials such as podcasts, pre-recorded online courses, and e-books will give you an additional channel for making more money. 
Best online life coaching platforms
To be able to choose the right platform, you need to analyze each of them according to certain criteria. A good platform must offer: 
Seamless experience & Good user interface both for you and your clients. 

Automation. In this busy age, software must ease our lives instead of making them harder.

Feature-rich. Also, the platform of your choice should offer enough functionality to build a full-featured online business. 

 
 
Now I suggest that we take a look at the best platforms. 
Uteach is one of the most incredible platforms that is perfectly fit for any business in the e-learning industry. It offers: 
 
End-to-end live sessions and 

integrations

with many video meeting apps, including Zoom, InSpace, Jitsi 

It offers a website builder allowing you to easily add new pages and edit everything in the visual editor with an easy-to-use drag & drop builder. 

Powerful automation

that will make sure you do not waste your time on routine tasks and everything runs smoothly. 

All-in-one platform. You can establish your online business in Uteach and manage everything from one single dashboard, including marketing, blogs, and 

SEO optimization

. 

The customization options that Uteach provides will allow you to customize your website to communicate your brand's unique message to the client. 

 
 
So, if you want to have a fast, reliable, and SEO-optimized website for your business and access to everything from one place, this is the way to go.  
 
Quenza is a platform that will be quite suitable for life coaching as well.  
 
Main features
Activity builder. The activity builder is based on a drag and drop mechanism, so you can create exercises, assignments, and other types of assessments without wasting your time. 

Send activities. The process of sending and tracking the activities can be automated completely. Add automatic reminders to plan the activities.

Expansion library. Choose pre-made activities and pathways based on scientific research to add to your portfolio or base your course on.

Chats. Use chats to communicate with your client and groups of clients.

Groups. Using groups, you can work with multiple clients at once.

 
 
Overall, this is a nice platform for life coaching. You can tailor tasks to your individual client since they can comment on the activities, and you can work with groups too. The feature of saving activities that you created for a library can come into use, too.
Power Diary is software that will allow you to improve the management of your clients' lifestyles. The platform is mostly for the administration and direction of the health of your customers. 
 
Main features
Calendar management. With Power Diary's calendar, you can schedule individual and group appointments with your clients. The calendar can be customized — change the color or the view of the calendar.

SMS & email communication.  Via SMS, emails, and

communication platforms

, you can create automated notifications for your clients and campaigns or just use it as a chat.

Client management tools

Online bookings

Payments &

create invoices

and Reports & analytics

 
 
This platform is good for coaching since it provides you with powerful client management tools. Aside from that, it is easy to collect useful information about your customer to help them with their lives. 
3 best online life coaching websites
Before you start building your own website, I suggest you look at one of the best life coaches & their websites. These people really knew what they were doing, and yes, it worked out. So here they are:  
 
Of course, she had to be on this list. Mel is a world-known motivational speaker and life coach. Her training sessions sell out amazingly quickly. For example, if you want to purchase a session now, you can register for the waitlist and have to wait till 2023. If we take a look at her website, it manages to feature everything Mel Does, including her TED talks, podcasts, promises, e-books, resources, and courses. So, when you are about to create your website, visit hers and take notes.  
 
Being one of the best-selling authors in the New York Times, Gabby is also a successful life coach who owns a fantastic website. Gabby adopted the brightness of colors in a minimalistic approach and still made sure her website looked unique. The most noticeable features are the design, good User interface, and overall structure. On her website, she successfully displays her books, podcasts, free resources, and everything she has to offer to the coachee. 
Another mind-blowing website of a qualified and quite famous life coach is - Modern Renaissance Man. First, unlike many life coaching websites, the creator took a riskier approach and adopted a dark theme, which worked out perfectly for him. The website looks solid and promising, creating the expectation of professionalism and luxury. This website teaches you how to make yours look more luxurious and adopt various color schemes, plus how to use animations to add interaction. 
Are you ready to become an online life coach?
So, what about you? Are you ready to become an online life coach? If you are, then it is time to take action right now. Your first steps towards personal success can be establishing an amazing website and getting coaching training.  
 
Afterward, following the guidelines presented in this article, you will be able to get new clients and have a prosperous life coaching business.  
 
One of the best platforms to start and continue expansion with is - Uteach. Uteach offers flexible & affordable pricing plans, an incredibly user-friendly interface, all-in-one automation tools, and everything else you need to succeed in this industry. 
 
Uteach with you towards success.