Today people more than ever value their time so they use online services that automate processes and make everything easier. 
Online teaching is one of the fast-growing and developing industries that is implemented effectively and provides satisfying results. The right LMS will help you greatly on your online teaching journey. It has a number of benefits that help you ease up the process. 
Let's see how your school can benefit from an LMS platform. 
The following article covers:
The Power of LMS in School
Any education center increases its productivity and efficiency by relying on an LMS platform. The reasons or advantages (as you like to consider) are various and different. We made detailed research and will present a list of points that will highlight the power of LMS in schools.
Let's go on and check out the points.
#1 Save Time and Money
LMS platforms automate educational activities and help us save time as well as budget. Using such LMS systems, we save at least several business hours that may be spent on something important.
LMS systems make live session process easier than Zoom or any other platform does. How? Because, unlike Zoom, you can schedule a class in advance. Set a date and time, and you may even invite the students just to type their email addresses in the special field. 
If you plan to have multiple online lessons, you may create the whole plan and schedule all the classes. Such classes may be both free and paid. In the case of paid lessons, you have a payment system. Students are able to pay the required amount online and access the call. 
They just need to provide their card details, and the amount is automatically charged. 
Such automation helps you save a lot of hours, as well as budget. You don't have to spend money on printed material.
#2 Efficiency in Management
Learning management systems help to organize and control the overall teaching process. You get all the insight into the students and their behavior on your platform. Accordingly, you find out the drawbacks and do your best to improve the results, meeting the expectations of the audience.
In this way, teacher-to-student contact becomes immediate, fast, and comfortable. It becomes a reality through live chat and online invitations. Students may even "book their seats" on a live lesson without getting in touch with you.
Another effective solution is the automated certification system. Students acquire knowledge and then check it through tests and quizzes. The teacher just organizes the tests, sets the right answers, and the rest is implemented by the system.
#3 Easy Accessibility to the Educational Material
Due to online LMS platforms, the teacher gets a chance to record the lesson. So, in case a student doesn't understand any points, they may get the recording and watch it again and again.
Online video courses are another accessible form of knowledge material. Once created and published, courses are always available for students. 
Another feature of LMS websites is blog writing. Students will always have access to these blog articles. Besides, they have a positive influence on your page visibility. By searching for topics you have introduced, interested people may reach your content.
#4 Personalization is a Key Factor
Learning platforms help educational institutions as well as individual education providers to personalize their services and meet specific needs. They have a specific mission, their target audience, and try to offer custom solutions to satisfy the students and meet their requirements.
In this way, the teachers not only provide a personalized way of education but also build a brand - an educational platform with unique design, features, and functionality.
Such an approach helps to shape a brand image and deliver it to the target market. Various elements and features will be according to the brand requirements, image, and preferences. 
#5 Comfort in Organizing the Educational Activities All in One Platform
Education providers face the problem of going through different platforms to organize the teaching process. In this way, they conduct live lessons on Zoom or Skype, sell online courses on different platforms, create tests on Google Forms, get in touch with the students through various messengers, and so on.
On the other hand, organizing the process in a single platform increases productivity and helps to manage the process better. Everything can be implemented automatically with a few clicks.
In case students have questions or concerns, they may easily get in touch with you through live chat. You don't have to contact the students about the upcoming lessons, as they automatically get emails. As you see, there is no need to jump from this platform to that in order to organize the process.

#6 Easy Tracking of the User Behavior
When you have an LMS platform, it gives you an opportunity to track the user behavior on your website. It is done by integrating analytical tools and checking them. Google Analytics is one of the most popular in this regard. It will help you to see a number of helpful insights.
Having this data, you may analyze and find the weak points & improve.
Besides, you may also create goals. For example, your goal may be the click on the "Buy" button on any course page. You will get all the insight about how many people clicked and how many times you achieved your goal.
Analytics will help you track the source pages your audience come from. It may be from the organic results on search engine result pages, social media channels, referring domains, etc.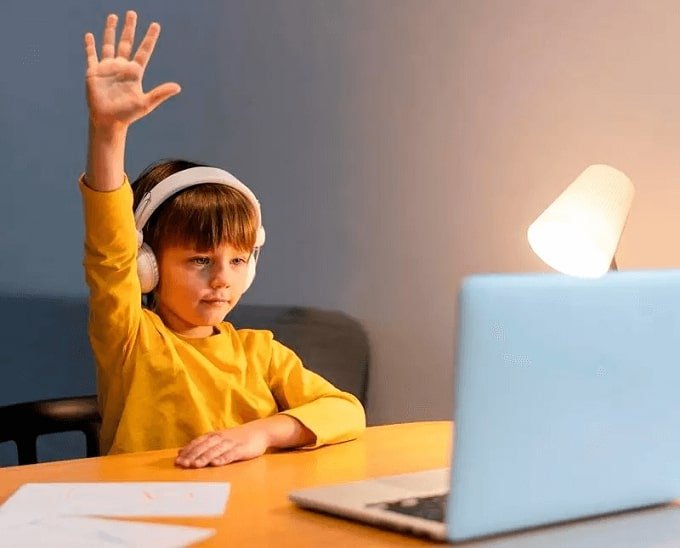 #7 Student Data Collection
Imagine how useful it may be for you to have your students' data on your LMS platform. Every person who registers on your platform provides at least an email address and name. So you are able to provide full satisfaction.
On the other hand, these data may be used for marketing purposes. For instance, you may start an email campaign and send the users letters related to different forms of useful content.
This way, you increase your brand awareness, motivate the potential and active learners to make a step forward, and get a desire to learn more. 
#8 Unlimited Opportunities
One of the greatest powers of LMS systems is the unlimited opportunities it offers. Here you may organize as many lessons as you want, sell as many video courses as you manage to create, publish as much content as you prefer, and get as many students as possible.
There is no limitation of distance which especially has a positive influence on reaching a wider audience. Learners may join lessons and buy your video courses from any part of the world. 
#9 Effective Time Management
If traditional teaching requires fixed time to learn and many people do not manage to take part in classes because of inconvenient time, LMS software helps to manage the time effectively.
Online video courses provide even better time management opportunities. Students may buy the course and watch the videos whenever they find the time, during the work break, on their way to home, etc.
#10 Quick and Comfortable Communication
The options of getting in touch with learners and page visitors are various while using an LMS platform. It may be both in message form as well as through live stream discussions, forums, etc.
LMS platforms facilitate the level of communication and make collaboration easier. The users of this platform are provided with a permanently open channel of communication: individual emails, various forms of messages, chatbots, live chats, forums, and agendas.
3 best  LMS for schools 
Indeed, in our digital age, Learning Management Systems have become a necessity. We have seen how essential it is for schools in terms of managing the educational content, delivering courses, and tracking the student's progress.  Uteach, Moodle LMS, and Blackboard are among the most popular LMS solutions used by educational institutions worldwide. Let's take a closer look at each of them. 
Uteach
Uteach is a powerful platform that provides the opportunity to upload unlimited courses for unlimited students. It is best known for having an easy-to-use interface. It allows the usage of your own payment gateway, the list of which is expanding continuously. 
One of the advantages of Uteach is that it has integrations with various tools, which makes it easier for your school to organize everything from one dashboard rather than jumping from one tool to another. 
Course management features. In fact, your school can offer not only courses but also live & coaching sessions and digital & physical products. You can set up modules for each course or session and attach quizzes, homework, or certificates. You have different options to customize your courses & products not only in terms of the content & attachments but access and visibility options as well. 
Administrative task automation features. Besides saving most of your pressure time, automation features will ensure none of your students misses the lesson. It is made a reality through automated messages and notifications via email and the mobile app. You can schedule everything ahead and even have attendance-check automated.
Mobile app. As many of your students will be huge fans of on-the-go learning, the Uteach mobile app will make this a reality. Students will just have to find your school in the app and enjoy your courses. 
Marketing tools and offer options. When you already create multiple courses, sessions, and products, you can offer them in bundles and make use of bulk-selling options. Apply coupons and discounts as needed and market your course. 
Website builder. Offering your courses on your own website is another pleasure. It will help your school to establish its brand when you use the white-labeling feature. With a drag-and-drop feature and customizable designs, your school website will be ready in minutes.

Integrations. 
Yes! And these are just half of the helpful features. 
Pricing
You can choose between the Starter, Expert & Business plans.
Starter ($29) offers all the basic features your school will need at the beginning.
However, most of the schools especially choose the Expert ($79) option. Besides the basic features, it offers bundles and memberships, white labeling, more admins, automated quizzes, and live sessions. Another option is to go with a Business ($199) plan and have priority support and a personal manager with all the features mentioned above. 
There is an option to be charged monthly or annually. Also, you can start with a 14-day free trial. 
What schools is Uteach best for? 
Uteach can be the best fit for your school if you:
Want LMS with affordable prices and rich features at the same time

Look forward to having your own easy-made website alongside course creation features. 

Need many third-party integrations. 

Want to use your local payment gateway. 

Need a user-friendly interface with easy navigation. 
Moodle LMS 
Moodle is a free, open-source Learning Management System (LMS). It is a popular and well-regarded LMS that offers several benefits for both academic and business settings. One of the advantages is its open-source nature which allows for flexibility and customization.
What Moodle features can benefit your school? 
Moodle has all features a good LMS should provide. They include:
Progress tracking features. You can use course reports to help you track your students' performance. Your students can also see how much of the course they already completed. The quiz and assignment results can be tracked using the grade book. 
Collaborative tools. Moodle offers wikis, forums, chat, and other collaborative tools that will allow you and your students to create, edit and discuss things together. They ensure content-driven cooperation. 
Gamification options. You will be able to reward your students with badges for their achievements to motivate them. 
Integrations with Google Apps, Microsoft Office, and others. 
A mobile app so that your students can access the courses from mobile devices as well. 
Community. 
Pricing 
You can use MoodleCloud with some features for free. However, if you want customization, you will have to pay additionally. 
What schools is Moodle LMS best for?
Moodle can be a good LMS option for your school if:
you are looking for an open-source platform

you need lots of customization features

you would like to use collaboration tools

hosting is optional for you

you are ready to use different plugins 
Blackboard 
Blackboard offers a widely used web-based virtual environment and learning management system. Its solutions are used by different educational institutions, government organizations, and businesses. It is mobile-compatible. 
What Blackboard Learn features can benefit your school? 
The main Blackboard features include course management, an interface for course materials, communication with users, and assessment. 
SCORM Package. This is one of the reasons users choose Blackboard Learn. It will enable effective & efficient online learning for your school students. A SCORM-compliant will help you save time and money and can be a flexible option. 
Evaluation features. The evaluation features Blackboard Learn offers include discussion boards, tests & quizzes, assignments, and wikis. It has inside-the-course and outside-the-course assessment approaches. You will be able to put marks for the assignments and also provide your students with feedback. 
Learning experience optimization. The reporting and analytics tools will help you organize your school's teaching materials on a data-driven basis. 
More accessible content with the help of Blackboard Ally. The algorithms create and provide alternative formats for your course content. It also comes with analytical tools that show where you have course accessibility issues before the students can use the course content. 

Messages and notifications.

Integrations. 
Of course, it has many other features that ensure you are delivering courses in the most effective and time-efficient way. 
Pricing
In case you wonder, Blackboard Learn has a 30-day free trial. It doesn't have a free version, and the prices start from $9500 a year. 
What schools is Blackboard LMS best for?
There are several cases when Blackboard can be a suitable solution for your school.
If you are looking for a platform that supports rich multimedia, including video, audio, files, and images.

If you want to use the accessibility feature to allow students with disabilities access your course material as well. 
In order to choose a platform, it is essential to assess your needs and your school's specific goals. 
Ready to Choose a Good LMS?
If you are looking for a good LMS platform that will help you in the organization, management, and control of the teaching process, then to check out Uteach. 
No matter if you need an LMS high school, or you are an individual education provider who wants to have a personal LMS platform, Uteach will help you manage the process.
This platform is a professional website builder for teachers and any other specialists who like to share knowledge and skills online. Alongside with many automation and organizational features it offers, you can have your school's SEO-optimized teaching website, create courses, live & coaching sessions, and sell products.
If interested, you may immediately register on the platform, create your teaching portal and go on with your career. The registration is below.