Have you ever felt like you explain something for some time and it turns out to be in vain? Such situations usually happen because the education providers do not consider different teaching methods or just do not focus on the right method that best fits their teaching niche or topic. In this article, we will together identify one of the learning methods that make the process easier and more clear to understand at the minimum possible time. Let's define multimodal learning.
How to open an online school with 6 steps?
Multimodal Learning Definition
What is multimodal learning? According to the Academy of Mine, multimodal deep learning is a teaching strategy that relies on using different types of media and teaching tools to instruct and educate learners, typically through the use of a Learning Management System (LMS). When using the multimodal learning system not only just words are used on a page or the voice of a teacher giving a lecture, but it would instead combine these elements with videos, pictures, audio files, and hands-on exercises to give the learner the best possible opportunity to learn.
Multimodal Learning Theory
In order to clearly realize the theory of multimodal learning, you need to understand the modalities that are used. These modes are channels of information. Here they are:
Speech
Audio
Written and Print
Illustrations
All these modes are included in the multimodal learning styles and generally, e-learning platforms cover all the features to provide the education providers with the opportunity to include them. It is accepted that the methods of multimodal learning provide better efficiency and are considered to be better educators. The thing is that people learn better with visual content. It is proven that 80% of the information that reaches the human brain consists of visuals (photos, graphs, infographics, videos, etc.).
Along with the increasing level and quality of the e-learning industry, new methods and frameworks arrive to explain the learning styles. One of the most accepted and widely known ones is the VARK framework.
Characteristics of the VARK Framework
This approach is offered by a New Zealand teacher - Neil Fleming. According to this framework, there are 4 main methods of learning, potential learners are more likely to focus on. Now let's go on and learn these methods.
V - Visuals
As I have already mentioned, people learn and memorize better with visuals. Images, infographics, and similar forms of content have a higher chance to be acquired better, provide efficiency, and be memorized in the human brain.
Make sure you include visual content in your educational strategy. If you have an e-learning platform, make sure its design is attractive and easily navigable for the audience. Take into consideration that it will be good if you publish educational video courses, enrich your website with different formats of visuals, and so on.
A - Auditory
This is the listening version of learning. People prefer to listen to audiobooks, podcasts, and different types of audio recordings for instance, in transportation, during the breaks, and before sleeping, etc. This is a very productive teaching approach for learning something new, improving skills, etc.
R - Reading / Writing
In spite of all the modern trends, some people still trust the old approaches - reading and writing. Usually, this approach is focused on reading the material and writing down the most essential points. Writing down the information helps the learners better remember and learn.
K - Kinaesthetic
I always use to say that the best version of learning is by doing. Practice is always better than reading or listening to tons of theoretical knowledge. When people know about something and start doing it in practice, the level of efficiency increases and they are more likely to gain the knowledge content.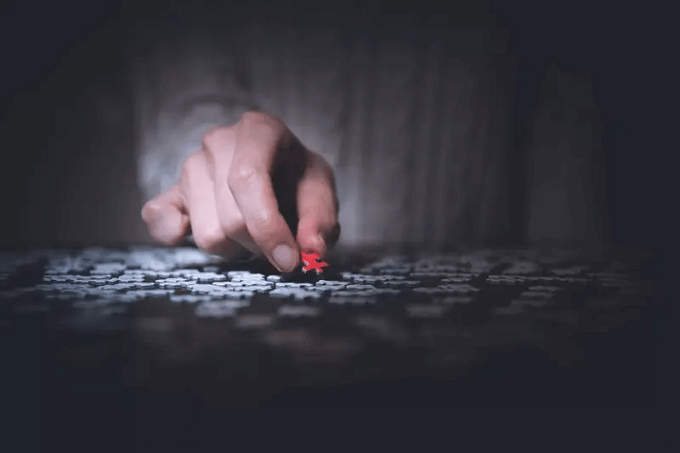 Every education provider should understand that the learners gain better results and show the best performance when the teaching strategies and styles match their strengths and preferences. As we may realize, the VARK framework covers different styles of teaching approaches, so that the learners may find their best fit and increase their progress. This is the greatest advantage of this approach.
Examples of Multimodal Learning
Now let's go on and get familiar with some of the most important samples, methods, or direction of this type of learning.
#1 Case-Based Learning
Learning becomes easier when the students work on real-life examples. When presenting new material or concepts, you are recommended to bring situations from real life and make the points more clear. Besides, such examples motivate the learners as they realize what they learn is required and useful in daily life. What else may be better than teaching things the students will perform in real life?
#2 Multimedia Research Projects
This approach is also very accepted. According to it, learners should make research and find the required from various media sources. This may include, books, journals, and magazines, podcasts and audio recordings, videoclips and news, or whatever else they find a trustworthy source. The next step is presentation sharing. Learners should create SlideShare presentations and cover their findings making the material as attractive and interesting, as possible in order to engage the audience.
#3 Educational Games
I really appreciate and highlight the role of gamification in education.
We cannot avoid its significant influence on the e-learning industry and the increasing progress of learners. Games make the learning process more fun, engage the students, and increase the level of motivation, including more and more potential students. In such an environment the level of stress and hassle is minimized as the students do not even realize they are learning.
#4 Think, Pair, Share
This strategy is also widely accepted in the market. It is developed to promote individual thinking, cooperation, and presentation in the active learning process. Thanks to this strategy, the learners thinking and collaborating skills are improved. And, in the presentation stage, the expression or sharing skills become better.
To sum Up
We come to the conclusion that multimodal learning is very effective for improving the quality of the teaching process as well as increasing student productivity. All these methods and samples of teaching (and even more) are easily implemented through e-learning channels. In the digital industry, some automation tools even improve the process and help to avoid manual mechanical work. Isn't this just great?
You may also become one of these lucky ones and start your online school as soon as possible. Everything is easier when you put the first step forward. Keep going on!

Read also: