The e-learning business is not limited to pre-recorded courses or live webinars. You can make money by being an online coach, hosting courses, or even selling other educational products.    
 
In this article, however, we are going to focus mainly on the differences between online coaching and online courses. By the end, you will be able to figure out which one is best for you.   
 
So, if you are ready, let's start!   
 
Definitions
In order to choose the one that best works for you, it is vital to understand what both of these are about.    
 
Online Coaching is a process of guiding the client toward transformation and achievement. In most cases, coaching is highly individual-focused. Even group coaching sessions are individual-centric. Business & executive coaching is about training and guiding teams toward achieving business objectives.    
 
What are Online Courses? Online Courses are mostly pre-recorded courses or courses taught in a live format that are aimed to equip students with knowledge & skills related to a specific area. 
Differences and similarities
It is time to review the main differences and similarities between these two. 
Differences 
I suggest that we start off with a revision of the differences between these two.    
 
So, the main differences are:   
 
Online Coaching is aimed at transformation and behavioral change. Meanwhile, online courses are aimed at equipping a participant with skills related to the taught subject. 
Online Courses, in most cases, allow students to study at their own pace. Meanwhile, coaching sessions have schedules that should be followed as the coach would be busy at other times. So, online courses offer more time flexibility as well because one can even study at 3 AM, and you, as a course creator, will get paid even when asleep.
In order to start the creation and sales of online courses, it is enough to have expertise in a specific area that you will teach. However, as a coach, you should be a professional who also took coaching courses; the best ones are those that provide internationally accredited certifications. 
In online coaching, the constant presence of a coach is required, as they are guiding the client. Meanwhile, in the case of the online course, students learn whenever they want to without the constant assistance of a course creator. If they have questions, they can simply ask those separately.    
 
So, to summarize all the points of difference, basically, as a coach, you need a coaching certification, your sessions are aimed to transform and help clients grow, and sessions should be scheduled and follow certain schedules to achieve consistency and efficient results. 
Similarities 
Even though those two are quite different, there are certain similarities they share, and those are:    
 
Both are online, meaning that both will save you time and resources. In both cases, you do not have to rent a separate space to educate or coach, and you won't have to spend time & money on transportation as well. 

With both of these formats, you will gain almost the same pros, including flexibility, low investment costs, income potential, etc. 

Both are aimed at education; one is just education for life & transformation meanwhile the other one is education in a specific area. However, in the case of executive or business coaching

, those also aim to unite around the same business objective and educate in business practices. 
Use cases 
It is just the right time to look at the use cases to get a better idea of when and what is needed. Also, this will help you better understand the work's format and who your client is. So, let's start. 
Online Coaching
Online coaches are needed when:   
 
A client is facing a dilemma they cannot overcome independently. However, it is not a psychological matter that requires a psychiatrist. They come to you as a coach, and through implementing various models, e.g., GROW, you identify and guide them toward better self-awareness in terms of goals, current reality, obstacles, options, and further actions. 

A person wants to transform and level up their life

A client wished to have a mindset shift and learn various techniques for the achievement of desired results in a professional way.

Clients want to be equipped with lifelong skills and tools to help them

overcome stress

and anxiety and keep growing as professionals. For this kind of difficulty, there are stress management coaching programs, resilience-building programs, etc. 
Online courses
Online courses are needed when:
A person wants to gain skills related to a certain area, e.g., programming, in order to learn a programing language,

web development

, etc.

A person wants to level up their skills in their area of proficiency, e.g., a copywriter wants to keep up with the market trends, so they may take an advanced copywriting course. 

   
 
Coaching is more for people who want to improve their lifestyle, level up, grow and reach their full potential. Meanwhile, online courses are for people who simply wish to level up in their area of expertise or learn something completely new. 
Questions to help when choosing
To make your final choice between these two easier, let's look at a few questions answering which will help you better orientate. 
What am I best at doing?
Online course creation is available for everyone who loves it and has knowledge & practical skills to share with wider audiences. If you want to monetize your skills & knowledge, then online course creation is one of the best options.    
 
On the other hand, online coaching, or for that matter, even offline or mixed coaching, are all about being able to guide the client toward self-fulfillment and discovery of their full potential. To do so, you must be equipped with knowledge in your coaching niche, various assessment tools, and techniques and be aware of multiple modules, styles, etc. 
So, if you want to become an online coach, you first need to invest in your knowledge and grow as a professional.    
 
What type of income do you want?
Online courses can be created and resold over and over again, so those are great sources of passive income, especially if you know how to market your courses.    
 
Meanwhile, online coaching is far from passive income, as you cannot make money while you sleep; you must be fully present throughout the sessions.    
 
What are you interested in?
Are you interested in helping people grow and guiding them throughout a longer period of time? Or, are you interested in sharing your expertise and knowledge with the world?   
 
When you answer all of these questions, the answer on which one of these to choose will become more apparent. By the way, you can start with an online course and build up an audience alongside investing in your knowledge, then switch (or offer both) to online coaching.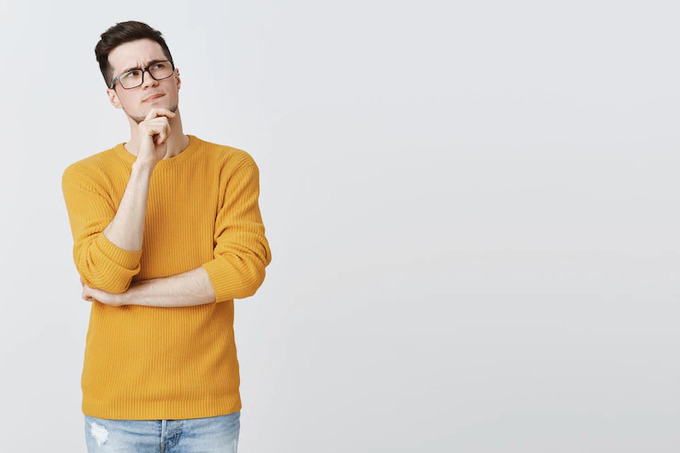 The pros and cons 
As far as we are clear on the main differences and similarities between these two, it is time to review the pros and cons of each to make your final choice easier. 
Online Coaching
Now, it is time to take a look at the pros and cons of online coaching. Let's start off with the Pros. 
Pros
Self-fulfilling profession - just imagine how great it feels to be able to coach and guide others toward success; it also contributes to your levels of individual & professional growth. Coaching is one of the most fulfilling professions. 
Huge income potential while working less - if you host group coaching and take from each client 30% less than in individual sessions, you will make $1500 monthly at least from one group (according to intermediate prices for life group coaching on the market now). So, in 4-8 hours of work spent monthly, a $1500 income is guaranteed. 
Low investment required - when you are equipped with all the skills as a coach, you only need to invest in a platform where you will host your online website and ads to rank higher and generate leads. 
No transportation costs - as an online coach, you can join the sessions with your clients from the comfort of your own home. 
Cons
Requires investments of time and resources to get an accredited certification for coaching

Requires you to be equipped with knowledge of various styles, modules, and techniques of coaching.

It can be hard to become scalable - coaching requires focusing on an individual a lot, and your full presence in the session to help them grow is required. This takes more time than online courses with which you can earn money even when you sleep. 

Won't work as a source of passive income - meaning that you cannot once create a product as with online courses than continuously generate income. You need to constantly find new clients, implement new approaches and keep your focus clear.

   
 
So to summarize, as a beginner, you will need a certain investment in improving your knowledge, e.g., to get a certification (also read our articles to find out about the basis of online coaching). However,  the investment will be worth it because the market is in demand, and it offers you huge income potential. 
Online courses
Online Courses also come in handy with certain benefits and drawbacks, so let's take a look at those. 
Pros 
Flexibility - you can make an online course and sell it over and over again until there is a need to update the content and create a new one. So, if you have a few online courses ready and published, you need to spend time on marketing, and you can make money even when you sleep. 
Great source of passive income - whether you are sitting in front of the laptop or you have optimized SEO strategy

and ads, you will generate passive income without teaching the course every day. 

Affordable - online courses are highly affordable, so students are motivated to take them. You need a good marketing strategy and quality content to improve sales. To motivate them, you can also offer online certifications. 
Allows you to save time on the roads and escape the horrible traffic on the streets that simply is a waste of time
It has automated quizzes and tests that check student progress and give them an overall knowledge of where they are. 
Lots of engagement options - If the online course is pre-recorded, you can implement gamification quite easily, increasing engagement; if it is in the form of live webinars, then you can implement various in-class activities and assessments. 
Cons
Procrastination - yes, learning at your own pace is good, but at the same time, it will cause lots of procrastination for many students who won't even finish the purchased course. So, you must ensure that the course is engaging enough for everyone. 
Less social interaction - you won't be seeing your students through online courses, and neither will they see or interact with one another. However, you can resolve this issue by opening a forum and community where students can are their learning experience, ask you questions, and get some feedback. 
Highly competitive market - it won't be as easy to promote and get clients for your online course as it was a few years ago. Nowadays, the market is far more competitive, and you have to really put some effort into marketing to get your clients. 
Create and sell both from one place
No matter which one you choose by the end, you can choose a flexible platform that allows you to have and promote both.    
 
Uteach is one of the most potent automation in the online education market. It allows you to create a website, build a course, host live sessions, and control every aspect of your business, including marketing and payments, from one place.    
 
So, you can simply open your online education website on Uteach and sell both online courses and coaching programs; even more, you will be able to sell any digital and physical education-related products or services.    
 
It is your time to start, stop procrastination and start changing your life for the better!