With the growing demand in the training industry, there is growing competition. So, how should you secure a place on top as the best one? The short answer is to provide a good value. 
Throughout this article, we will review an easy way of maximizing the efficiency of training sessions. This will be done through the implementation of the right training materials. 
So, if you are ready, let's start! 
The importance of the right training materials 
Right training materials are crucial for the success of the training, its efficiency, and results. 
Whether it is a traditional or virtual setting, one of the key components of successful training is capturing & maintaining participants' attention. Training materials allow us to do so, as instead of boring lectures, they incorporate dynamics into the program. 
Examples of training materials include:
Videos & demos

Various tools that allow collaborative learning to take place

Online webinars

Additional courses
How to choose virtual training resources 
There is a wide variety of training resources available; the key is to choose the right ones. It all depends on your niche & type of training. For instance, if it is more practical training, then video instructions & group work would be helpful. 
If your training is more academic, e.g., in-depth study of literature, then providing learners with additional reading materials will be helpful. 
Available materials that are helpful in any case are articles from credible sources, practical how-to videos, podcasts & collaborative learning practices. 
When choosing materials, make sure to balance visual, text & audio content. Design is an essential element when creating training materials. 
5 tips for designing interactive materials 
Well, it is time to look at a few practical tips that will help you to design good & visually pleasing training materials. 
Tip 1 - Keep it Short & To the Point 
When designing interactive activities and including games, presentations, or quizzes in training, make sure you keep it short & focused. Otherwise, they will take too much time.
For instance, in the case of quizzes, instead of free answers, you can give multiple-answer or right/wrong questions.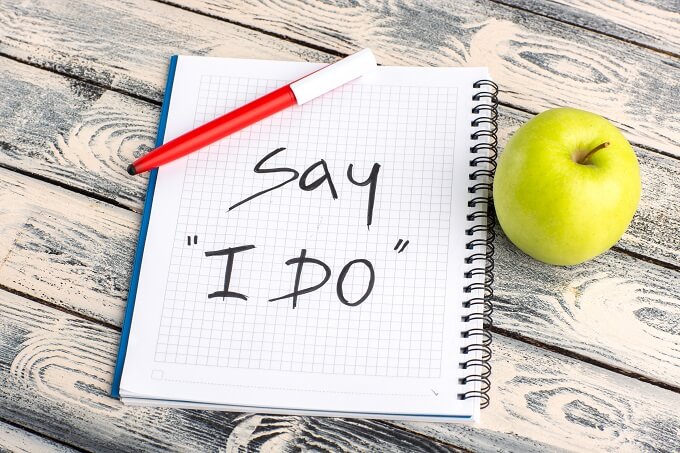 Tip 2 - Remember about White Spaces
If these materials are visuals, such as presentations and infographics, the key is balance. Make sure to balance text with graphics while at the same time keeping an appropriate amount of white space. 
This way, you will keep the visuals modern and comprehensive. 
Tip 3 - Use Contrasting Colors
When designing training materials, make sure you have an appropriate color choice. You can use your brand's colors to tailor the visuals further to your brand's message. 
Contrasting colors help users to acquire the material better visually.
Tip 4 - Make sure they are connected to the Training
When designing training materials, these should be something other than time wasters. All of them are meant to contribute to better knowledge acquisition & retention. Thus, when designing, make sure they do. 
Tip 5 - Do not Stuff the Training 
The training program is already a big responsibility, with all of its assignments, deadlines, etc. 
Therefore when creating training materials, take your time and stuff the whole program with a manageable amount of materials. Include what is necessary. 
Types of virtual training materials 
Finally, let's dive into the variety of training materials available. These are the most popular & efficient ones. Incorporating them into your program will greatly improve the training's efficiency. 
Instructional videos & demos 
First on the list are instructional videos & demos. Whether live or pre-recorded material, make sure to provide users with instructional videos & demos, especially if your training is related to acquiring skills & knowledge of the usage of a certain tool.
These types of videos make it easy for the participant to learn & follow the steps. Besides, some may forget the correct order if you show the same thing via a live session. Meanwhile, having the how-to guide pre-recorded will save you & your students time. 
Collaborative tools 
Collaborative learning tools were always a great way to help you enhance the virtual training's efficiency. These tools allow you to improve knowledge retention and student engagement rates. Plus, they contribute to the program's overall results. 
Examples of collaborative learning are pair & group activities. Other examples are completing shared tasks, role play, and information exchange activities. 
Through these types of activities, learners better acquire the learning material. Why? As they contribute to more in-depth learning & practical usage of the knowledge. 
For instance, if you are conducting marketing training and explaining a concept that might need to be clarified. However, if you give a specific problem that a theoretical business faces and time for students to suggest practical solutions through marketing, they will recall the learned material & use it to come up with an appropriate answer.  
Webinars 
As another type of virtual training material, you can use webinars. Now, there are various use cases for webinars. One of the most popular use cases is for lead generation.
You can offer a free webinar/training session on a particular topic. Interested people will be able to get acquainted with your style and further choose if they want to purchase the program.
Another use case is when the program is ready, you know what materials you will host through live sessions, etc. 
Then it is time to decide what lessons will be suitable to provide in a pre-recorded webinar format so that learners can access those anytime. 
E-learning courses 
E-learning courses are pre-recorded courses. If your training is quite complicated, you can provide additional courses that you offer within that program. These courses may focus on a particular bigger area/topic of your training material. 
Podcasts 
Podcasts are a useful and fun way to help learners acquire new skills and knowledge. You can create podcasts and incorporate them into the training program. These are audio explanations or discussions about a specific topic that contributes to a better understanding. 
Gamification 
Gamification can be used as part of training materials for successful training. You can create or choose pre-made games which you can suggest students play throughout or after the training. This way, the training itself will be more engaging and interactive. 
Choose what best fits you and get started 
Well, we have discussed multiple types of training materials you can incorporate. However, you should choose and do only some of them. Indeed, no. 
Choose a few types that you are comfortable with creating. Make sure these will enhance the efficiency of your particular program, then incorporate these into the training. 
You can start your race today with a compelling LMS automation - Uteach. Uteach offers every feature necessary for further growth & training business expansion. 
It will allow you to build white-labeled websites and utilize the power of customizable course builders, pre-made templates, and various automated features. Most importantly, it comes in handy with integrations with your favorite tools. Thus, allowing you to control every aspect of your business from one dashboard. 
If you are ready to start your online training business providing a high-end experience for your students, then Uteach is your ultimate choice.