Virtual Training is by far the most effective way to learn new, valuable skills for work, business, life, and studies without having to leave the comfort of your own home. 
The current pandemic and coronavirus have demonstrated us how practical and efficient online learning can be. Despite its numerous limitations, Covid made a significant contribution to the metaverse, online communication, and, in particular, virtual training development. 
So, not to make you confused, as our beloved Julie Andrews said, "Let's start at the very beginning, a Very good place to start". 
What is virtual training?
And the "very beginning", in our case, is the definition of virtual training. So what is it? Basically, virtual training is normal training taught in a virtual environment by a coach/trainer or teacher. Virtual Environments can be held in a whole virtual classroom or platforms such as Zoom, Google Meet, and Microsoft Teams. 
The goal is to take the Face-to-Face experience and replicate it in the online format. In many cases, it is a necessity and Life-saver. 
Why choose virtual training?
So why should you choose Online Training? Virtual Training opens many learning opportunities and is beneficial in quite a number of ways. Let's take a look at a few reasons:
Coronavirus: As the world faces the outbreak of Coronavirus infection, online learning has become an essential strategy for education. The world did not stop; we moved forward. So, many online training platforms gained popularity among students, teachers, and coaches. Zoom and Microsoft Teams have become synonyms for virtual learning. 
Connect Virtually: Another major benefit of virtual classrooms and other platforms is that they create an opportunity to connect with people worldwide without spending time and money to travel. For example, virtual classrooms combine the benefits of both traditional classrooms and e-learning, creating a perfect environment for students, employees, etc. 
Several Benefits: You may need to train your employees, expand your business, and not have the necessary resources to organize offline training. And here is when

online training with its several pros

comes to help you out. 
Thankfully, technological advancements have made complete, full-featured virtual e-learning a reality.
What skills should a virtual trainer have?
A virtual trainer is someone who has a wide range of responsibilities. As a result, we should be aware that even if you're brilliant in person doesn't imply you'll be as good online. You'll need to apply, have, and develop certain skills and techniques to be an exceptional virtual trainer and provide high-quality services to your customers. Don't worry. Those are not hard to master. Let's take a look at some:
Strong Communication Skills and CRM:

Customer relationship

management is essential for a virtual trainer because you make their experience personal and show them that you care about their progress. That is what makes you a good trainer. Communication skills such as being polite, showing empathy when needed, and finding how and motivating your clients to take certain actions are skills you need to embrace to become the best in your niche. One more important thing is to work on your delivery style because you are virtually more limited in body language. 

Keeping the audience engaged: A successful virtual trainer knows how to engage the audience. While this is by far the most challenging task, it is an essential component of practical and effective training. If your audience or client does not listen to you, then what is the purpose of wasting your time? They came to you to learn! So, assist them and make the experience more enjoyable.
Creating an Impression: Well, it is imperative to dress appropriately to impress; it does not mean you have to wear a suit; everything is fine as long as it is clean and looks neat. Pay attention to the environment, make sure to avoid distractions, and choose a quiet place. Be there early to check your platform, connection, and camera alongside light settings.
How to start virtual training step by step?
Finally, the most interesting part! How to start virtual training in 5 Simple Steps? There are several steps you will need to take, and we mentioned them down below:
Step 1 - Who and What for?
Make it clear: To start a virtual training program and have clients, you will need to clarify the purpose of that training program. 
Measure the progress: When someone chooses you as a virtual trainer, they probably want to achieve and gain something from that training, not just waste their money. So make sure you have clear measurement strategies and can track your mentee's progress. 
Step 2 - Educational Content
Curriculum: You cannot have random sessions with participants, so after deciding on purpose and measurement strategies, you will need to create a curriculum that will be able to guide your client toward achieving the course/virtual training's objective. 
Step 3 - Implementation of Icebreaking techniques
Icebreakers: Once you've finalized the educational component of your content, you'll need to focus on how to deliver it. Although oral and visual communication are both included in delivery, we will concentrate on verbal communication in this stage. Use a few icebreakers, which will enable you to connect with the audience. You can create a little warm-up game or ask a few personal questions to get the participants to open up about their backgrounds in a specific area to feel more comfortable around you and each other.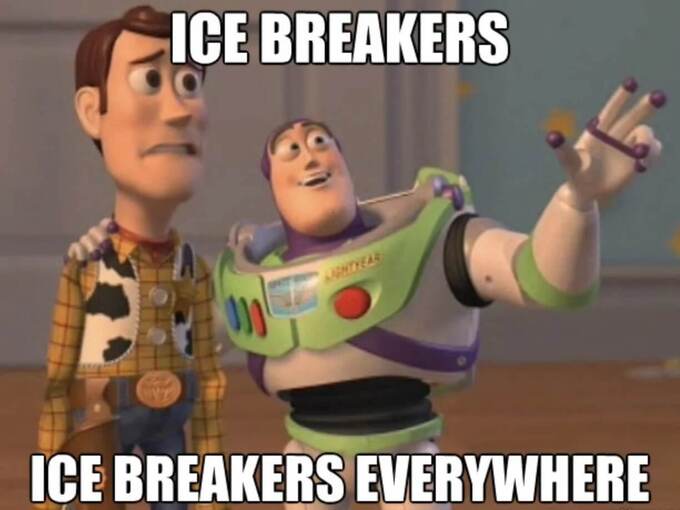 Step 4 - Design & Visual Communication
Visual Communication: After you have completed all the steps above, it is time to think about the second component of the "Delivery," Visual Communication, basically - design. And here, you will need to design a few presentations for live sessions, a few for ready-to-purchase courses, and your website. Make sure to use some interactive elements and videos in your presentations. For colors, I will recommend using vivid and contrasting colors so that text is easily readable. 
Platform to design: If you decide to commit to the profession of coach, having a website is necessary; Zoom live sessions won't be enough. Choose a platform to build one, e.g., website builders - WordPress or Wix, but it will take quite a while plus investments, hostings, etc. Or you can go with easier platforms explicitly created for coaches where you can design a website, choose ready templates and customize those in just a few minutes without additional costs, such as Uteach. 
Step 5 - Publish & Market Yourself
Publish: When each step is completed, you already have a purpose, adopted methods to measure the progress, curriculum, delivery techniques, suitable visual communication components, and a website. It is time to publish and market yourself. Publish all the ready courses you have and leave free demos so that clients will understand what the course is about and what they will gain before purchasing, publishing podcasts or books you may have. And have a separate section on your website where anyone can hire you for a live training session (if you offer one). 
Market Yourself: Share your website with your friends, clients, and colleagues. Also, share it on social media. Now it is time to work on visibility. Let me tell you a secret, although it may require some time and energy, having a blog on your website where you will share different stories, or educational articles can help you a lot!       
These were five main steps to take, consider and work on to start real-time virtual training sessions. Now let's look at the requirements and engagement tactics that a virtual trainer should apply.
What is required for virtual training?
Everything and nothing. 
Okay, this was a bit extreme, but still… I tried to be a bit philosophical, but it did not work out apparently. 
Anyway, we recommend starting by checking the stability of your wi-fi. Really, it is very unpleasant to lose the Internet connection while being in the middle of a training session. Other training materials required are: you & your professional skills to engage and effectively train people, wi-fi, laptop, and maybe a set of headphones. Also, having an extra device available just in case is a good idea. 
Platform
Make sure to choose the right platform. There are many platforms available out there; to have a successful session without delays, you will need to be extremely familiar with the platform's interface. Zoom is a popular choice, but you can also work via WebEx or Discord. Gather is another virtual space you can work with, and it is entertaining: every participant makes a pixel avatar of themselves, and while you're progressing in your online appointment, the avatars make sure that all the participants are engaged.
Another way to go with it is to create your own website and offer ready courses for customers to purchase or live sessions right there. Good options for this one are Uteach, Udemy, and TalentLMS. More on these ones a bit later.  
Training Materials
A laptop, headphones, and wi-fi are things you will need. Another good thing to consider is virtual whiteboards. Also, you will need content to provide. Content can be ready-to-purchase courses, podcasts, books, and live sessions. Make sure to have presentations for each of them. 
Courage and Patience
It is pretty intimidating to start virtual classroom training for the first time in your life. You may get anxious because the wifi can suddenly shut, your laptop can decide to update its operating system, you may stutter and forget all the materials you prepared and so on. Breathe in and breathe out. Being anxious won't help you to improve. Remember that it is absolutely fine not to get everything on the first try, you will get it eventually. 
With the experience, within each try you will gain a subconscious understanding on how to effectively communicate with virtual learners during virtual courses. Don't stress about getting everything perfect on the first try. Forget that mindset. Be patient, and everything will come with time and practice. 
How to make virtual training more engaging?
As I said before, it is the most crucial but, at the same time the hardest part of instructor-led virtual training. Do not worry. I am sure you can engage anyone if you apply these few tips and best practices:
Avoid just lecturing: I do not think that reminding people of their History lessons back at school is a good idea to keep them engaged. Remember that you have to interact with your students. There are several techniques to apply for that. 
Make it interactive: the best way to ensure the participation of your virtual students is to engage with them. Play a game, and make it a learning experience. Collaborative learning 

is shown to work best.

Don't be a robot: learners would love to see your personality poking through the training material. Slip in a few jokes, be ironic, and learn to laugh at your mistakes – people would love that.
Be a good teacher: enhance learning, support your virtual class, and answer questions that they ask. Make your simulated environment a warm, friendly, and safe space. 
Read our Full Guide on How to Create Engaging Training Videos.
Best 5 virtual training platforms
To be able to be the BEST, you need a platform to be one in. That is why we prepared the TOP 3 Best Virtual Instructor-Led Training Platforms for YOU. And here they are:
Uteach
Unlike other platforms - Uteach is incredibly easy to use and user-friendly. Besides, it is an end-to-end platform that benefits you more than Zoom or Microsoft. The best part is that you can create a personalized virtual training/coaching platform using Uteach. 
Here you can create your own website in just a few clicks, publish course materials, ready-to-purchase courses, and do live sessions. We offer unlimited courses with automated quizzes, ready-to-use templates, and custom designs. Try Uteach 14 day free trial and see if this is your platform of choice!
TalentLMS
TalentLMS is a virtual learning platform that allows you to create courses with a few clicks, upload training videos and make colorful quizzes. It is extremely intuitive and simple, plus the design is quite nice. 
Zoom
Zoom is one of the most popular platforms that virtual trainers, teachers, coaches, and professors choose to use. There is a free version available and although it has its limitations, people are happy. Premium plans come in different options, depending on your group size. They are quite pricey, but the opportunities are great.
Microsoft Teams 
Microsoft Teams is another video conferencing platform that comes in free and paid versions. Unlike Zoom, Microsoft Teams is far cheaper and it allows using other Microsoft Office apps and services while conferencing. Microsoft Teams is a great platform if you are not sure about becoming a virtual trainer.
Skytap
Skytap is a course manager that allows you to deliver virtual courses without worrying about back-end infrastructure. This platform gives you flexibility, a library of templates, and outstanding performance.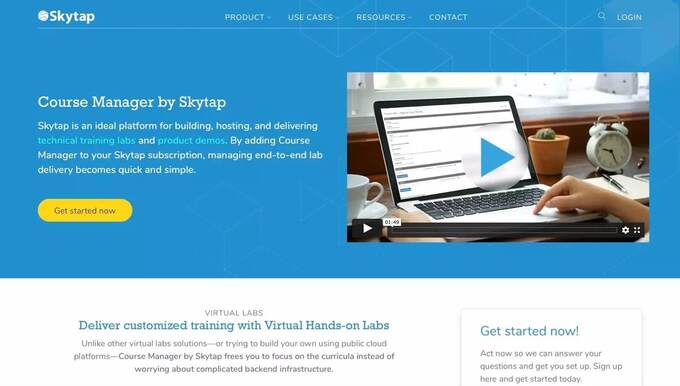 5 Virtual training practices
Some good virtual training practices and ideas will help you take your training and online learning sessions to a new level. Let's take a look at some:
Practice: Improvising can be difficult. Prepare some flashcards with keywords and topics you want to cover, learn your material thoroughly and remember to have fun with what you are doing
Be ready for complications: Put your energy into solving the problem rather than stressing out about it. And, trust me, your virtual class won't blame you for a mistake. 
Set expectations: both for you and your learners. Don't aim too high; your first virtual training program will not be incredible, so setting high expectations can lead to disappointment. Be realistic. And for your learners, it is nice to show them the possible results they will get through your instructor-led training.
Allow self-paced learning:  Everyone is different, no matter if they are employees or students: some learn faster, some don't. Make sure to adapt your training program for your learners to study at their own pace. 
Offer Pre-session Activities: Organize a few pre-session activities as a warm-up. For example, you can send the participants a poll where they will answer questions of what they hope to acquire from the course. It's a simple question, but it's a tremendous motivator. When participants think about why they are attending this training and what they hope to learn before attending, they are more engaged with the material throughout the session.
Read: 5 Steps to Implement an Effective Employee Training Program
Conclusion
To summarize this article, I can say that it is not an easy task to create a virtual training program, choose a platform, and become a coach, but everything is possible if you are diligent and strong enough. 
I believe in YOU. 
We tried to answer all your questions about virtual training in this article, and I hope you liked it. If you did, please share this article with your friends and colleagues who may be interested in this topic. Thank you in advance!