Let's talk about adaptive learning
What Is It?
Adaptive learning — also known as adaptive teaching — refers to the custom learning experience that aims at meeting the individual needs through continual and in-time feedback, special lanes, and resources, instead of offering the same learning experience for everybody.
The idea of this approach of learning is to share education, knowledge, and experience making use of technology and data in order to provide the learners with an individually customized program, logically adjusting to their learning requirements.
Throughout recent times, the concept of adaptive learning aroused growingly more interest thanks to the creation of new products, forming cooperations between educational software providers and education providers.
Adaptive Learning Systems
As we have already realized, adaptive learning is a technique or approach to delivering an individual learning experience. The main goal is to offer an efficient, effective, and personalized educational path to engage every single student with an individualistic approach.
Adaptive learning systems make use of a data-driven way of adapting the learning method and the overall educational process.
Adaptive systems are meant to support updates, enabling innovative teaching experiences. Various forms of educational material may be used to support learners taking into consideration individual learning needs.
Now let's go on and check out some techniques, methods, or approaches of adaptive learning that make it powerful.
Adaptive learning has been hailed as one possible approach to bringing personalized, highly targeted education to large numbers of learners through various IT systems and tools. The term adaptive learning can refer to different things, and the resources below present a range of perspectives on the topic, as well as obstacles, opportunities, and predictions.
#1 Adaptive Learning Platforms: Creating a Path for Success
All of us has at least once experienced a situation in the learning process when we, as a learner, do not clearly understand any point or topic and the teacher shows an individual approach, explaining to us the point more personalized and simple way to us to understand.
Of course, they may leave us to get the point on our own, but a custom explanation saves time and lead to success. Another advantage is the factor of motivation. When we get extra support, especially an individual approach, we are more likely to go on and get the point out.
These days, however, the individual approach may be implemented through online platforms as the future of education takes us.
Today, education providers are interested in selecting and implementing an adaptive learning platform, including the motivations and expected benefits from the system, the pilot program and training, and outcomes of the initiative.
#2 Learning to Adapt
The evolution of adaptive learning platforms is very controversial. Many times, this approach is rejected and supported by different specialists and industry representatives. The current landscape of that market, however, is promising.
Along with the development of different technologies, technological devices, tools, and methodologies, education providers start to look for what is needed to make the process work and where the technology is headed.
Nowadays, when there are so many software technologies, LMS (Learning Management System) platforms, mobile, and web applications, learners tend to look for and find specific educational material and approach to the overall process that best fits their personal needs, weak points, and requirements.
They do not want to spend time on different training centers if they may get the chance to gain an adaptive approach.
Accordingly, education providers (no matter they are school teachers and university professors or marketing consultants and life coaches) try to find and adopt new tools and supportive technologies that make the teaching process more personalized and easy.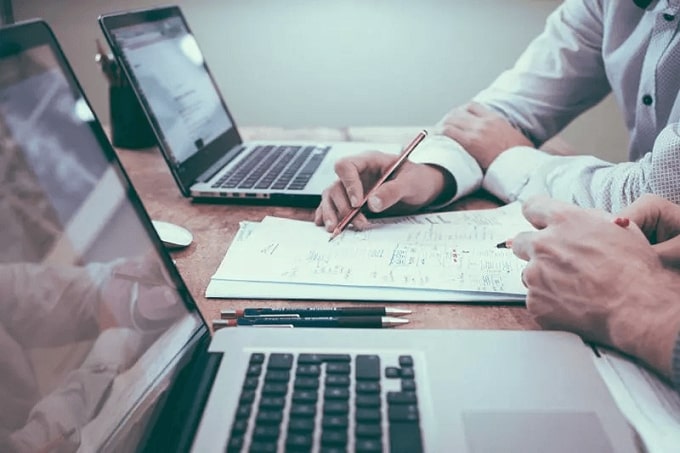 The feature of online video course development is a great prompt in the teaching process. It has significantly increased the adaptive learning rate and brought a new reality. Today, trainers, teachers, and coaches create their personal adaptive learning platforms, publish and even sell online courses from their own website.
#3 Personalized Learning vs. Adaptive Learning
This point of the article makes the argument that whereas personalized learning is a set of activities, adaptive learning refers to the products that support personalized learning.
Personalized learning is a process that education providers tend to do, and not a set of things they like to buy. Products or tools are meant to support or enable personalized learning practices.
Yet, this doesn't mean they may not be considered to be "personalized learning products." Factually, when there are available products that support personalized learning experiences, the complexity comes up.
Learners take the advantage of having access to the course content. Of course, it is great that they may watch the courses as much as they prefer from any place.
However, most of the successful learning comes from the teacher delivering more quality direct and interactive work with the students.
When we come to adaptive learning technology, it serves as a label that applies to products. And still, adaptive learning products are pretended to support all of the practice areas of personalized learning.
Thanks to them, teachers get an opportunity to move the process out of class or a specific training center.
#4 Adapting to Learn, Learning to Adapt
Adaptive, or personalized, learning is becoming the next big thing in online education. By providing each student with a custom, and personalized path through courses and tracking both types of content covered and level of attained mastery, adaptive learning platforms hold great promise for enhancing student learning and success.
Adaptive course content is organized as a set of nodes in a learning path. Each node presents students with content and embedded assessments, the results of which determine the recommended next node.
Students can also self-select learning nodes to attempt but must prove mastery to continue moving forward. As Tammy Muhs - an associate lecturer of mathematics, explains; adaptive learning lets the teacher address why and how students learn, as well as their preferences for interacting with course content.
#5 Our Technology Is Our Ideology
This profile of George Siemens talks about the role of adaptive learning — and adaptive learners — in what Siemens describes as the need for educational institutions to teach students the skills that they will need in the coming years.
He argues that most current adaptive learning platforms need to be redesigned to meet those needs.
Adaptive learning centers as well as individual specialists who want to provide education in a personalized way have already started using such tools and technologies. Today there are many online platforms that offer advanced features to make the process work.
One of them is Uteach. Here you may find all the required features to make the process easy, automated, time-saving, and cost-effective. You may get familiar with the features by booking a free demo or just checking out the website and trying for your own.
Adaptive Learning by Need

Now, I'm going to introduce some common situations, when adaptive learning is meant to be a reasonable approach that tends to succeed in the training process:
✓ Teaching people who are aware of their weak points and know what they do not know
✓ Train the learners with various and diverse skills and interests
✓ Deliver knowledge for people who have different needs by group (depending on a department, position, responsibility, etc.)
✓ Teaching people with different levels of background knowledge and skill that we can measure
✓ Teaching people who have skills gaps, but do not clearly imagine know what they do not know
✓ Teaching something that has to be addressed in a relatively short time
✓ Teaching points or topics people need to know to complete a specific task
✓ Teaching something that requires human contact and engagement
✓ Sharing knowledge about a specific product or service provided by a chosen company (for instance, during the employee training),etc.
In adaptive learning, it is required to clearly imagine the needs among the target group of the audience. In this regard, you should follow their behavior, analyze and realize their weak points and offer experiences tailored to these needs.
You should find the best way to explain things in the easiest possible way and meet the requirements in a personalized way.
To make this work, you will need research, facts, and data, which will be acquired from the users' behavior and experience on your platforms, or similar portals. Tracking people taking into account their preferences and pain points will provide a more personalized practice and help to achieve success sooner.
To Sum Up
As technologies solve many problems, these days we're live a time when software products in the education industry are advanced enough to serve and become more easily tailored or customized to the requirements and preferences of all sides - students, educators, and content creators.

In spite of all the concerns related to the prices, having the right resource in place, you may choose some ways of providing education that will be preferable for the audience as well.
Knowing what the students need and how they learn, the education provider may choose an affordable platform to meet the demands. I'm sure there are platforms that offer great features at a reasonable price (if you like check out our pricing plans at Uteach and try now for free).

This is what adaptive learning strives for. The final mission is to satisfy the users - in this case, learners.