Often we need clarification on eLearning with VILT. However, there are vital aspects in which they differ from one another
This article will review everything related to eLearning and VILT, starting with concepts and ending with their main differences. 
So, if you are ready, let's start! 
What is eLearning? 
First of all, let's start out with eLearning.
E-learning is a formalized teaching with the implementation of electronics. Usage of the internet, computers and other web-based tools are crucial components of eLearning
For instance, many universities now use e-learning even when classes are held offline. Moodle is a perfect example of a platform allowing such learning to occur. 
Instructors construct courses inside Moodle, provide enrollment keys, and students receive the same kinds of syllabus and assignments. Basically, they get access to the course content in which they have enrolled. 
E-learning can be fully online or mixed. 
How is eLearning beneficial? 
E-learning is beneficial in many ways, both for students and instructors. 
First of all, if, as an instructor, you offer offline training through implementing eLearning, you can make materials accessible for students. Thus, you will enhance their learning experience regarding access and technical skills development. Plus, online communication tools always make updating students on the news easier.
Even if you offer full online training or mixed eLearning tools will greatly help you and your students. 
Now, let's take a look at the main benefits of eLearning point by point:
It develops students' technical skills. How? Well, it requires the utilization of online communication, design, video conferencing, and other tools.
Cost & Time-effective type of learning. With eLearning, it is easier to provide students with additional materials, pre-recorded lectures, notes, etc. 
Scalability. eLearning is currently more in demand. There is almost no learning experience nowadays without using electronics. 
Better consistency as eLearning allows more efficient communication between instructors and students. 
Of course, eLearning has far more benefits, but the ones listed above are the primary ones. 
eLearning limitations 
Now, it is time to look at eLearning's main limitations. 
It heavily relies on digital access. Some students or participants may not have access to laptops, PCs, and other electronic devices or tools.

It frequently can lack meaningful feedback if it is not a mixed but whole e-learning experience. The feedback will genuinely push students forward.

It requires equipment, technology access, and skills to create & host successful courses via eLearning 
It requires excellent time management skills. To be able to ensure every aspect of learning is put together. Plus, you should keep track of participants' progress, which can be time-consuming. 
However, most of these limitations are resolvable. You can host eLearning via online platforms and tools. Offer learning materials, live training sessions, and pre-recorded lectures. The right platform will automate most of the processes. 
Plus, the right platform will also provide you with a potent analytics tool. This will help you to track students' progress and give them meaningful feedback. 
So, whether or not you choose eLearning is your personal preference. In this dynamic industry, every challenge and limitation has multiple solutions. 
What is Virtual Instructor-led training? 
It is time to dive deeper into the concert of Virtual Instructor-led Training (VILT). 
Simply put, VILT is an instructor-led training that is held online. It is training in a virtual environment or a simulation of a classroom. 
Just like normal training, it incorporates presentations, whiteboards, etc., but all of it is in a virtual format. The key role in this type of learning is Instructor's involvement in the process, direct feedback, and live sessions. 
It has several types, including live webinars, 1:1 training programs, group training, workshops & virtual classroom lectures. 
How is VILT beneficial? 
VILT comes in handy with lots of benefits. 
Down below, you can see the main benefits of VILT:
Maximal Efficiency. Instructor-led training allows participants to gain maximum out of the training. It gives the opportunity to get direct & instant feedback, as well as answers to possible questions.
Cost-efficient. You can register a website, customize it and host your training sessions online with minimum investment costs. 
Amazing networking opportunity. You never know who your students are. So building long-term relationships with them while teaching them opens up amazing networking opportunities.
Better learning outcomes & results due to higher efficiency. This will lead to more positive reviews & ratings, resulting in positive publicity & more sales. 
So, to wrap up, VILT is cots-efficient for instructors, as you do not need to spend resources on renting a space or projectors & whiteboards. It is also cost-efficient for students as it saves transportation resources and costs 30% less than offline training. 
VILT allows students and instructors to learn from the comfort of their own houses and have location freedom. It also gives incredible opportunities for worldwide reach and connection buildings. 
VILT limitations 
To be as practical as possible, let's also review the limitations of VILT. 
Distcructions. As with any type of online learning, students can again get distracted throughout VILT. However, compared to e-learning, it is easier to keep them focused. 
Non-verbal cues may be missed out. These will help you as an instructor to better understand the level of engagement & satisfaction. However, in an online environment, it is easier to miss out on them. 

It can create a sense of isolation and lack of communication. But, if you ensure to encourage debates & discussions, this limitation will be easy to overcome. 

Potential technical issues. 
Main ways eLearning and VILT differ
Finally, it is time to compare these two types of learning and understand the main aspects they differ.
Online, Mixed, and Offline
One of the main ways these two differ is that VILT is all about being hosted online. Meanwhile, e-learning is about electronics incorporated into the learning process. Even though we consider both of them in terms of being hosted entirely online, eLearning can be hosted offline as well. 
Structure
Another difference is structure. eLearning is a well-structured course that is delivered online. It often includes pre-recorded lectures and various activities to improve student engagement. On the other hand, VILT is an online instructor-led training, and sessions are hosted live via video conferencing tools, such as Zoom. 
Timing
Via VILT, students communicate and get feedback from the instructor in real time. Meanwhile, e-learning, in most cases, offers ready-to-watch lectures and materials. So students do not directly communicate with the instructor and should wait for feedback. For instructors, it can be beneficial to provide eLearning courses as it works well as a great source of passive income.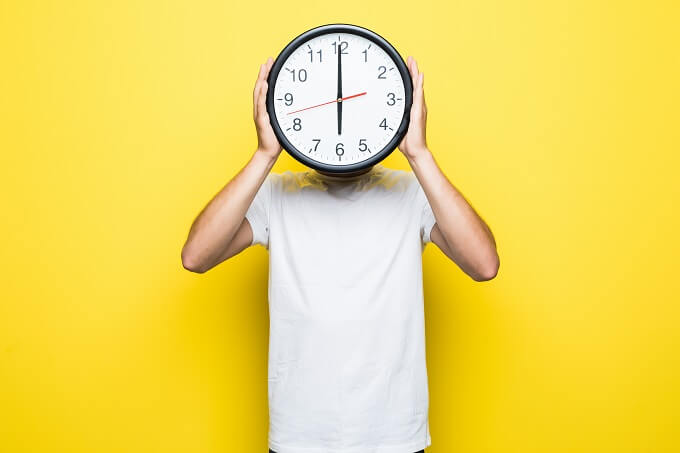 Besides, eLearning offers more time flexibility than VILT sessions. eLearning is self-paced learning in most cases unless offered by universities. So students have the freedom to decide when and for how long to learn. In the case of VILTs, instructors usually schedule the training and provide the schedule to the participants, who have to adjust accordingly. 
Learning Styles
E-learning requires students' consistency and strong self-motivation skills to acquire the course material efficiently. Meanwhile, the knowledge provided in the VILT session is easier to obtain. Many people take instructor-led training with a greater sense of responsibility and accountability. 
Student Interaction 
VILT encourages real-time discussions, debates & Q&A sessions that automatically result in better and more sufficient student interaction.
Meanwhile, eLearning lacks real-time interaction. However, this is resolvable. You can create student community forums where they can support one another while learning the material.
See what works best for you! 
After this comparison, it is clear that both types come in handy with specific benefits and challenges. Which one to choose is purely your preference. Choose the one that works best for you. 
Whether you choose VILT or eLearning, some platforms allow you to implement both of them successfully. One of the best platforms is Uteach.
It is a powerful automation that allows you to host multiple types of online learning successfully. Such as mixed learning, VILT, pre-recorded courses, etc.
Uteach offers tools for creating, managing, and expanding your online learning business. It ensures provides you with everything you need for efficiency.