Everyone keeps talking and implementing virtual instructor-led training within their companies, so what is it? And why is it a crucial component of the world nowadays?

VILT is now one of the fastest-growing industries. Virtual learning and digital training programs gained popularity during the pandemic and showed us an incredible number of benefits. You can hold or participate in one from everywhere, anytime, and save tons of money on equipment, travel, etc.
So, to avoid confusion, I suggest starting from the very beginning - understanding the concept of Virtual Instructor-Led training. Let's go.
Definition
Training that is delivered in a virtual or simulated environment, when the instructor and student are in different locations, is referred to as virtual instructor-led training (VILT). The main goal of virtual training is to replicate the traditional classroom or learning experience.
Instructor-led Training or Virtual Instructor-Led Training
VILT Vs ILT, what is the difference? It is very simple, one is held offline face-to-face, and the other is held virtually aimed at recreating the offline, face-to-face experience in the online format. Let's take a look at some similarities and differences.
Similarities are:
Both are instructor-led

Both cover the same topics and materials
Differences:
ILT - Definitely while teaching ILT it is easier to communicate, show empathy, also body language is not limited

VILT - offers more time and distance flexibility

VILT - provides you with an incredible opportunity to deliver training in many ways, such as ready-to-use courses, (pre-recorded),e-books, and podcasts.
Which one should you pick? It is, after all, a matter of personal preference. Meanwhile, if you want to prosper, grow your client base, I would recommend stepping outside of your comfort zone and entering the VILT market, where demand is somewhat higher than supply at the moment. You'll need to learn more about platforms, measures to take, and best practices, but all of this will lead to significant success, and we will be here to guide you along the way.
Benefits of Virtual Instructor-Led Training
So why should you choose VILT? It offers you an unlimited amount of benefits, due to technological advances the modern world gives us. And we are going to take a look at some. Let's start:
Time Flexibility: The main benefit of VILT is the fact that it is very flexible. Especially if it is pre-recorded training, then everyone can access it anytime.
Location freedom: If it is a live-session training, participants get to join from any device and any location.
No extra costs: Virtual Instructor-Led training reduces costs for extra expenses, which are more of a liability. Expenses such as finding a nice location, light, technology, etc.
Improves your technical skills: Let's be honest, we all got better at technology during the pandemic, and for many of us, Online Learning

has become the best experience we have ever had with learning. If it was not for coronavirus, would we get better at using everyday technology? Before, most of us couldn't perform the simplest actions on our laptops, even Gen Z.

Contribute to better communication: the fact that you can join this training from anywhere contributes to more straightforward communication. You can join training with hundreds of strangers from your comfortable and cozy home, which psychologically makes people feel safer.
Widens your thinking: As it is so easy to communicate with people all over the world, the chance that you will end up with somebody from a completely different culture is high. Working with people with different backgrounds will help you look at problems from a different perspective, generally will develop your thinking. Why is that important? Because in the age of globalization, people who are able to integrate with people from other cultures will succeed.

How To Create Successful VILT
Now is the time for us to establish a Successful Virtual Instructor-Led Training to help you advance your career while also making some money.
Step 1. Choose a Platform
To create a Successful VILT program, you will first need a place to create it. There are lots of website builders available out there. However, we recommend using end-to-end platforms in order to reduce costs. We will tell you a bit later in this article more about what platform to choose.
Step 2. Establish Clear Goals
Because of the limited amount of time during VILT, it is crucial to have clear goals on what participants will gain after the single training or whole training program. First of all, that motivates them to be more involved in the session, and their engagement contributes to positive reviews and testimonials for you, which will potentially boost further sales.

Step 3. Work on Content
Remember, the key element of Virtual Training is Content. As you are the instructor, you have to make your content understandable for your audience – vocabulary is essential. Try to use short and simple words to describe complicated concepts. Prepare your notes before the session; think of an order. An easy way to find out whether your content is understandable is to lecture your friend or relative. Listen to their feedback and try to implement it for your content to improve it.

Step 4. Create some Guides
A good way to help your users learn more effectively is by using - Learner's Guides. Generally, you can include the outline of your "lecture", glossary, and abstract. E.g., if you made notes to remember to talk about significant moments? Brilliant, send it to them! This will only ease your job, as if your trainees familiarize themselves with the content of your training lecture, it would be easier for them to understand and remember.
Also, after each training session, you can send them the slides (if you use those during the session) or a brief summary of what they just learned. You cannot imagine how much your students will appreciate this kind of handout and how much they will recommend your VILTs to others.

Step 5. Be Engaging
Now, you don't want to give your trainees a middle school teacher's vibes. Make your training sessions engaging and interesting! First of all, be friendly, be humorous. Use ice-breaking questions to get your students interested in participating and to get to know them – this will help you teach them. Make a small tradition of playing a warm-up game in the middle of the session to make sure that everyone is on the same page. Ask guiding questions, let them think, teach them how to think the way that will help them to succeed in your course.
Step 6. Work on visibility
Suppose you already have a client base, published courses, podcasts, and live sessions when you choose a platform. Your next step will be to work on the visibility of your website. One of the ways to do that is to create a blog, where you'll share necessary and interesting information about training, coaching, your experience, etc.
Step 7. Avoid These Mistakes
Believe me you are able to succeed, as long as you follow our tips and best practices, and avoid these mistakes.
Lack of time management – Being unable to manage those few minutes of time that you have for your lectures is harmful both for you, and for your trainees. Preplan your training sessions

beforehand, do a time outline: informational part, question and answer, introduction and summary, warm-up games, etc., should be included in the plan.
Concentrating on one specific area way too much, and forgetting about other aspects, topics of the training – You don't want to linger on one thing for too long and then quickly skim through other points. For avoiding that, prioritize your information (before the session starts).
Lack of preparation - not everyone is good at improvisation, and even if you are, why risk it if you can prepare flashcards with keywords, key concepts, and notes? Plus, by preparing for your class, you will automatically repeat the information during the real one, so the process will become easier.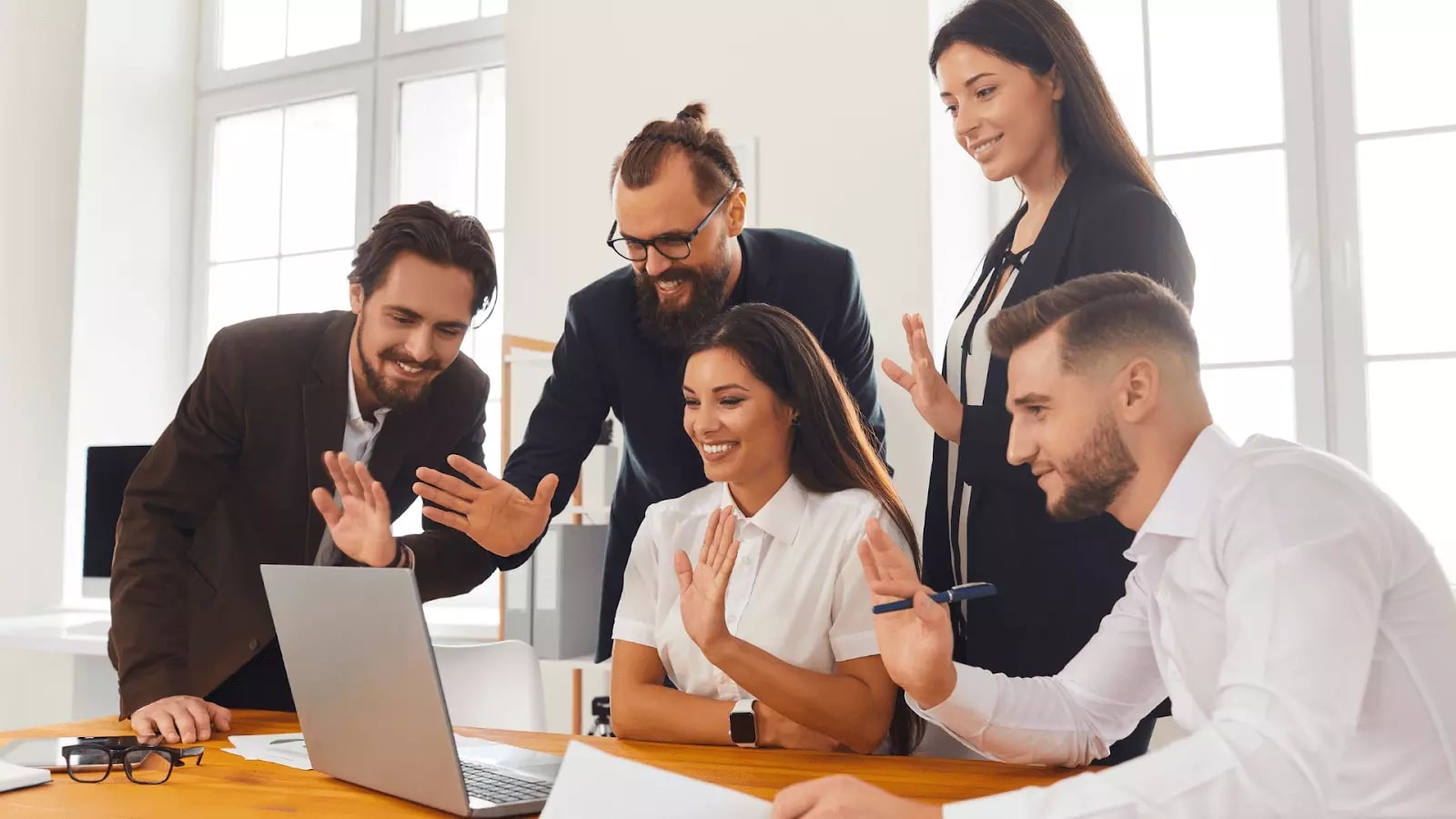 Virtual Instructor-Led Training Platforms
I already told you a few paragraphs before that it is better to use end-to-end platforms. Why? Because if you choose a website builder such as WordPress or Wix, you will have to code some features, buy some plugins for extra functionality and pay for hosting. It sounds like lots of extra costs, right? Therefore go the easier way. Build your website on Uteach.
Uteach
Uteach is a perfect platform for coaches. It enables you to build a whole website in just a few clicks, free plans as well as a 14-day free trial run for paid plans. You can easily design a website using custom templates and adjust each one as much as you want. The website you create in Uteach will not only be responsive and modern, but it will also help you communicate your unique message to your audiences.
Besides Uteach you can consider one-time training platforms such as Zoom and Google Classroom.
Zoom
Zoom is a popular choice, that's for sure. It has a simple interface, and all in all, is quite easy to work with without preparation. The access to your Zoom training session can be shared via links or passcodes, so it makes it harder to hack. You can also record your Zoom sessions, which can be helpful for several reasons: for you to track your progress, for your trainees to consult, and so on. But although Zoom comes in free, you have to pay for a premium version to record your sessions or have unlimited time for your sessions, as the free version allows only half an hour.
Google Classroom
Google Classroom is great because apart from lecturing video-sessions, you can use it for posting blogs, quizzes, assignments and so on, unlike Zoom that only offers sessions. You can easily track the progress of your trainees, grade them – all of that is for free. Plus, if you are used to Google products, this is a great choice for you, as the platform is intuitive for Google users.
Virtual Instructor-Led Training Best Practices
If you completed everything you needed to start VILT, do not forget to research the best practices to be competitive. Here are some tips for YOU:
Engage Your Learners: Add some interactive activities, ask questions during the training, and keep reminding learners that they are here to gain something. We talked about this before, therefore here I want to mention another element which will definitely help you keep the audience engaged and motivated, that is your enthusiasm. Everyone looks forward to learning from someone who cares about them, who is not sleepy, and who is energized enough to give learners the energy and motivation.
Have a support team: One of the best practices to enhance and make the VILT experience for both parties enjoyable is to have a technical support team who will answer chat questions and quickly fix technical issues.
Have Fun: Do not be boring; training is supposed to be fun too. Yes, the main objective is for you to teach and for participants to learn. However, it is not a boring lecture, have Fun with what you do, make jokes, and use some icebreakers.
Focus on Quality rather than Quantity: Offering tons of pre-recorded training and tons of live sessions with no quality will ruin your reputation. Make sure you put your heart and soul into the training made for the audience. Remember, course hours do not matter! If a learner is able to comprehend the material in 10 minutes, then do not make a 1-hour video, value others' time.
Make your training part of a bigger learning journey: Teach how to work in groups and be patient and respectful toward other people's opinions and points of perspective. Learn how to be humane and tolerant and apply the knowledge to situations outside of the box. Teach your students how to think, how to ponder, and reflect.
Conclusion
To summarize this article, I can say that do not let challenges shake your confidence. Of course, you will face some obstacles on your way, but you definitely can overcome those. Keep reading our blog, and explore millions of ways to become a successful coach with an incredible website.