These days, the role of social media is great in developing a brand and trying to achieve its full potential success. 
People, regardless of their age, gender, location, specialty, or interests, use social media channels to stay tuned to the news, trends, and changes that go on in the world. So, people started to use social media in business and reach potential customers easily, with a little less effort. If you also have your business then you should have already considered starting social media. Probably, you are an education provider who wants to reach more learners. This may be a great choice thanks to the great effect of social media on education.
Why You Should Use Social Media for Education?
Along with time, social media has already gained trust as a reliable source of information and platform where companies and organizations interact with the audiences. 
These days the education institutions adopt social media sources into their systems and rely on group resources and mechanisms to improve the learner experience and life. 
Thanks to the use of social media in education, students are provided with an opportunity to get more useful information, to join different learning groups and other educational systems that make education more convenient. 
Now, let's go on and discuss some point that helps to use social media for the educational industry and improve the process, making it more effective. These points may also be considered to be the benefits of the social media impact on education.
#1 Opportunity to Share Updates
Today people use social media for business. They create business profiles on different social media channels and share any kind of update related to their services and offers. The educational industry is not an exception. Individual teachers, tutors, or any other educational institution make people aware of their professional activities.
For instance, you may have a new online course published on your personal website, and you may like to let people know about this course and why not sell it, earning a significant amount of income. 
You may post about it for instance, on Facebook, Twitter, Linkedin, or Instagram. In this regard, you should consider the platform where the potential learners are more likely to be found. For instance, English teachers use Instagram for small business promotion, gaining more students and opening their own language centers these days.
Make sure to create useful content related to informative updates, engaging polls, events, attractive videos, and any form of content that is proper for their services and at the same time, interesting for the target market. 
Such posts may vary depending on the chosen social media management style as well as the channels. Any social media platform has its own guidelines, policies, and preferences. Your content must be appropriate and a good fit for the chosen social channel. 
#2 Better Form of Interaction and Communication
As people are everywhere on social media platforms, it is easier for businesses and any kind of organization to reach the audience and interact with them. Thanks to the content you publish, you engage the audience and arouse their interest in whatever you offer.
Different social media channels let you present different formats of content and engage the audience. This way you reach specific groups of people providing a presence on the social media channel they are most likely to be found at. 
Accordingly, the quality of interaction with the audience increases, as you follow the user preferences and try to find them in the right platform with the right type of targeted content.
#3 Record Live Streams
Social media channels let the users come up with live streams. In this way, you may interact with the audience and present a new form of content. A live stream may be considered to be a webinar on social media that will help you get in touch with the target market in a new format.
As an education provider, you may choose a topic that is interesting to the audience and identify peoples' concerns related to this topic. During the live stream, you will talk about it, present some explaining points, come up with tips and pieces of advice.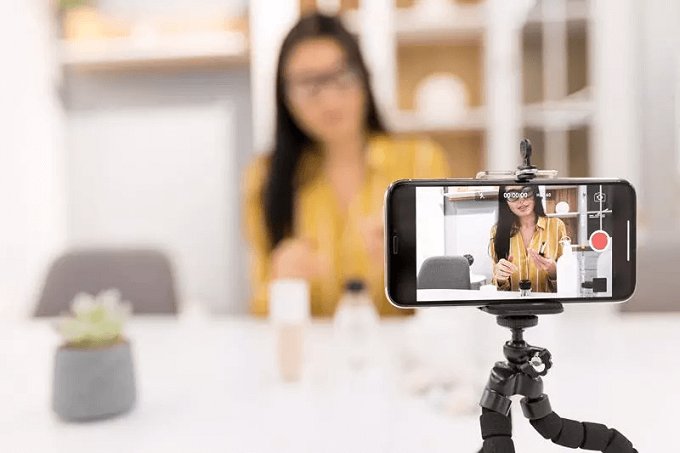 The target audience will join your stream and ask their questions, share concerns or just opinions, and make the process even more engaging. You can consider these questions and even devote some time to answer them, satisfying your social followers.
#4 Organize Events
Have you ever organized events no matter online or in a physical location? If you have, then you should have considered some ways of sharing information about this event to let more people learn about it and engage in it.
Social media platforms are great sources to make the process work effectively. You may create an event on Facebook and present all the details you find appropriate. Here you may post updates and useful info that will make people take part in the event. 
There is an opportunity to invite friends and get the data about all the people who check "interested" or "going" to the event.
Events go viral on social media. When one chooses the "going" or "interested" option their friends see it on the Facebook timeline and may also become interested in the event.
#5 Create and Join Related Groups
These days there are many social media groups related to different industries and topics. You should make use of this advantage of social media and join all the related groups. Here you may take part in the discussions, answer peoples' questions, express your opinion, and be involved in the communicational process. 
Helping your target market will evoke trust towards you and people will accept you as an experienced person whom they may rely on in case of any question.
You may even create a personal group related to your own teaching platform and all your students as well as potential learners who are interested in your educational content will join it. Sharing informative content, tips, and pieces of advice will motivate them and engage them in your courses, live lessons, and any form of content you come up with.
You may create and join groups on Facebook, LinkedIn. Join subreddits on Reddit. Answer to related questions on Quora. Take part in discussions on different forums, and so on.
#6 Better Reach of the Target Audience
As people are everywhere on social media platforms, you will get an opportunity to reach them in a more effective way. When signing up on social media platforms, people mention their interests and this data becomes available for the system. 
Social media algorithms are developed in such a way that they consider peoples' interests and the system offers the audience content in which they are likely to be interested.
This is a very useful feature that makes businesses and individual specialists reach their target market in a better way. Now go on and read the next point. It is an easier way to reach the target audience.
#7 Social Media Advertising
Running advertising campaigns is a very accepted experience these days. As there are various pages and different formats of content the competition between content providers increases on social media platforms. 
Accordingly, marketers think about new ways to lead the competition and best the competing businesses.
Creating ads is a very good option in this regard. There are various formats of social media ads, depending on the chosen platform or type of content. 
In any case, these advertising campaigns are very targeted and they help to reach the exact people, taking into account their geographical location, interests, age, gender, and other details that may help you find the exact personality.
It is possible to run ads on Facebook, Instagram, LinkedIn, Twitter, etc. You may choose the platform considering the highest possibility of reaching more people. Also, take into account that the price of social media advertising may vary depending on the platform, location, as well as industry. 
Everything is determined according to the level of the available competition.
#8 Statistics and Reports
Statistics are very important in marketing. They help to identify the audience preferences, their needs, satisfying and disappointing points. Taking into account these results, you understand what works and what does not. 
The next step is to improve the content or choose a better approach to meet the market requirements.
Social media platforms provide statistics not only for advertising campaigns but also for usual posts. For instance, you may learn about how many people have seen your post, who liked or commented, how many shares there are, and so on. On Instagram, the number of post saves is also visible.
As for the statistics of the advertising campaigns, besides the numbers related to the engagement, you also learn about the price for one click or CPC (Cost Per Click), as well as the percentage of the CTR (Click Through Rate), conversion rate, etc.
The use of social media statistics and all related reports will help you improve the services, find the audience preferences, and present content material that generates the best possible engagement.
#9 Increasing Engagement
The ability to make your services available in different social media channels, the opportunity to reach the target market on all the possible platforms, as well as different formats of social media content have their influence in increasing the level of engagement towards the offered services. 
Especially, when we speak about the educational industry, the numbers go higher as everybody tends to learn something new.
Social media statistics make the process even more effective and targeted. Thanks to the reports, you understand what works and what doesn't. 
Accordingly, you don't waste your time on creating content that is not preferable by the target audience group. Instead, you make your efforts on what works and provides effective results. 
The more platforms the wider audience! 
The more huge market the more different content! 
The more preferable content the better results!
#10 Social Credibility
When people are engaged in the content material you present, they trust and wait for your updates. They are interested to learn about you and do not like to miss any post you share. This is the way you create social credibility.
However, keep in your mind that it is not enough. You should strengthen the community. Never change the format and style that provides a lot of positive results and impressions. Do not disappoint your followers. Create a content plan and follow the guidelines that are accepted in the market.
From time to time you may present and test new forms of material in order to identify whether or not the audience is engaged. You may even come up with polls or surveys and ask about the users' points of view. This way, you will realize if the action is worthy enough to make efforts for it.
To Sum Up
Social media and education are interrelated. No matter we consider social media for higher education, or for an individual online school, it is worthy to spend time on it. Accordingly, you will get all the benefits that I mentioned above and even more. However, it takes time and tolerance to find the right path to go through to your success.
People are different, educational directions as well. So, analyze the market, make detailed research, and focus on the most promising directions. Social media channels will help to boost your educational content, no matter online video courses, live lessons, webinars, quizzes, pieces of certification training, and whatever else you may like to share.
When having special offers and sales, you may run advertising campaigns, provide coupons, etc. Do not worry about spending money. Be sure, that money will come back doubled, tripled, and even more.
In the end, I would like to let you know that Uteach offers no code websites for education providers. If you do not have your e-teaching platform yet, you may try the features of Uteach. Here you have an opportunity to use a FREE completely subscriptioon. And yet, all the paid plans offer 14 days of a free trial.