Pinterest is a popular platform for sharing ideas via visuals – pictures, drawings, videos, etc. But have you thought of it as a marketing platform? Because Pinterest, as we shall see, is an amazing tool for promoting your business, be it an online tutoring course or an online candle shop.    
 
What is Pinterest?
We treat Pinterest as a social media platform similar to Instagram, since you share media in it, and you can comment under the pins and have chats with each other, etc. But Pinterest has a lot more in common with Google, for example. It is a search engine of a sort; but unlike Google, it gives you a visual result when searching and an opportunity to save or create new ideas. Therefore, Pinterest combines the pros of search engines and social media, becoming an ultimate platform for spreading something. And this "something" can be your teaching course.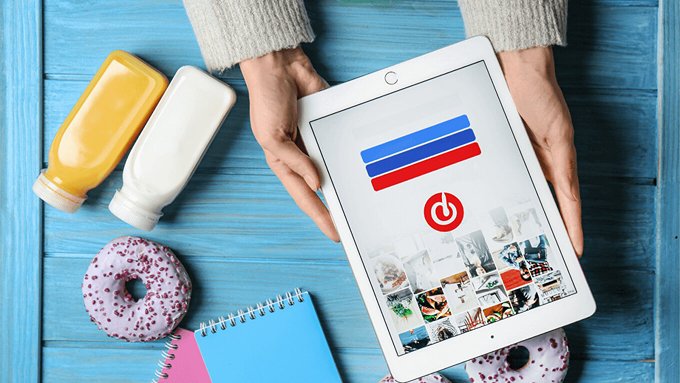 Benefits of using Pinterest for selling courses
Why is Pinterest so great for selling courses, though? We will examine that in detail here:    
 
Visual: Pinterest is a platform built on visual media. It is proven that humans perceive 80% of the information through their eyes, and, logically, it is faster to engage people with a bright and catchy picture rather than a dull text written in the blue font of Google or Yahoo. And it allows more place for creativity and abstractness.
Search Engines: As we already established above, Pinterest is a search engine in a way that gives several benefits. First, your content can be found via searching for keywords

. As long as you put a description under your pins, boards, and profile page, you're good. Second, your old posts would be more visible, unlike old posts on Instagram. 

Traffic: Pinterest has 450 million active monthly users. When you pin a link to your post or profile, people may click on it, driven by their curiosity or needs. Imagine how much traffic your website will receive. 
Simplicity: Pinterest is very intuitive and easy to use. And it is, certainly, enjoyable to work with since the platform itself has a nice minimalist design. 
Algorithms: As a search engine, Pinterest works on keywords and preferences of the users. When they click on your idea, they will get recommended more of your ideas. These algorithms

provide great visibility of users and, therefore, traffic to your website.
Budget. It is possible to build a business on Pinterest with a very low price that the income will soon overpower. We will discuss further how to do that.
Guide for using Pinterest for selling your online courses
Of course, you can be random and do whatever you want, but here is a plan and certain tactics of how to become successful in Pinterest, and how you can apply it to teaching specifically.
#1 Set up your Pinterest account
First things first, you need to create a Pinterest account, which is not really that hard to do. Actually, it may take you around thirty seconds to do so. But that concerns your personal account. Since you want to sell online courses and, therefore, get profit, you are a business. There are some rules that concern commercial accounts.
Personal account or Pinterest Business account
When you create a Pinterest page for selling purposes, you must create a business account. The main difference between personal and business accounts is Terms and Conditions. There are different rules you need to agree to. But it gives you quite a few benefits, like educational content – Pinterest's personal guide to marketing – and other new features specifically for businesses.     
 
So, go to Pinterest and create your own Business account. By the way, if you already have a personal account, you can change it to the Business version – no need to create a new one!
Also, when adding the description of your business, put the link to your website and socials! Use every opportunity to direct consumers to your website.
#2 Create and optimize your Pinterest boards
The next step is to create your Pinterest boards and pins. It is always better to structure your content, especially educational one, so consumers would navigate through it with greater ease and get drawn to it; Pinterest is no exception here. Divide your boards by certain topics; keep them narrow and specific. Add title and caption. Don't forget that Pinterest is a search engine – use keywords in both title and description! 
#3 Share unique and interesting ideas
Here come the pins – basically, pictures. Create your own good-quality pictures using Photoshop, Adobe Illustrator or Canva. Try to be coherent - keep the same style in your designs. Describe your pins and attach links to your courses. You don't need to go too far to find ideas for your designs – you can look for them on Pinterest itself.
#4 Build a community that supports you
Now, an amazing and very convenient way of promoting your online courses or anything else on Pinterest - group boards. Basically, a group board is a board with certain ideas that can be edited by different creators. For example, it can be the "How to create an Instagram shop" board, and there would be gathered ideas of different creators.     
 
We recommend using PinGroupie – a platform that allows you to search for thematic Pinterest group boards and join them. This not only increases your SEO and website traffic but allows you to collaborate with different creators, forming alliances and promoting each other. Pinterest group boards have subscribers that will further gather leads for you.
#5 Analyze Your Performance and Test
After a while, you will have to check your performance. For that, you definitely need to have a Pinterest Business account. When logged in, click on the Analytics button; you will be redirected to the page where you will need to click on the Overview button. There you will see a graph with your performance over time, as well as the number of audiences you "impressed", engaged with, and your progress.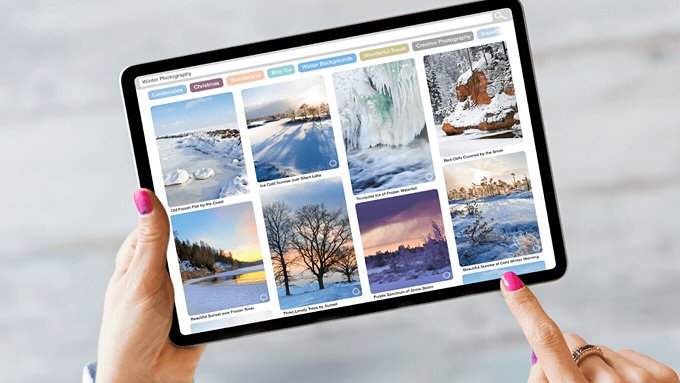 5 ideas you can share on your teaching profile
What content is suitable for sharing on Pinterest, and what content will bring you leads? Consider these 5 ideas for your online teaching course:    
 
Introductions: Post introductions to the courses you provide to interest your possible consumers and build a trustworthy atmosphere around your business. 
Course outline: Show your consumers what you elaborate on in your courses, so they will know whether they need to take your course or not. Remember that customers can leave negative feedback when they blindly pay for a course and don't get the information they need. You don't want that, so try to make your outlines as clear as possible.
Interesting ideas/details: Add some interesting details and facts about things that you teach that couldn't be placed within the course. For example, for a non-organic Chemistry course, you can create a "How cats contributed to Chemistry" board. It is funny, interesting, and a great way to spread your teaching courses.
References & additional readings: You can put lists with additional readings to your courses, like sources you used to create the content. To make it less of a "scientific paper reference list" type of thing, you can add short summaries of the readings. This will prove the credibility of your information and the amount of research and hard work that you put into your job and add so much trust and prestige to you.
Shortcuts: Add short summaries of your lectures, basically providing free content and information about your courses. Do it in a smart way: add so much information that you can light curiosity in your customers and make them buy your courses.