Managing your online course business can be tough. However, it is necessary if you want to increase sales, student retention rate, and overall customer satisfaction levels.
Well, if you are tired of using multiple tools, and keeping track of everything yet ending up disorganized, then it is time to get introduced to CRM. Get ready for the ride to explore what CRM is from A to Z.
So, if you are ready, let's start!
What is CRM?
"If you don't appreciate your customers, someone else will." — Jason Langella.
First of all, let's understand what CRM is.
CRM stands for customer relationship management. It is software that comes in handy with various features necessary to manage and nurture customer relationships. The main goal is to improve customer satisfaction levels.
CRM systems help to:
Manage and evaluate interactions with customers.

Collect and store customer data.

Ensure efficient support

Gain valuable insights into customer behavior.
It essentially helps to transform the customer experience. How? Well, it allows for the utilization of customer-centric approaches.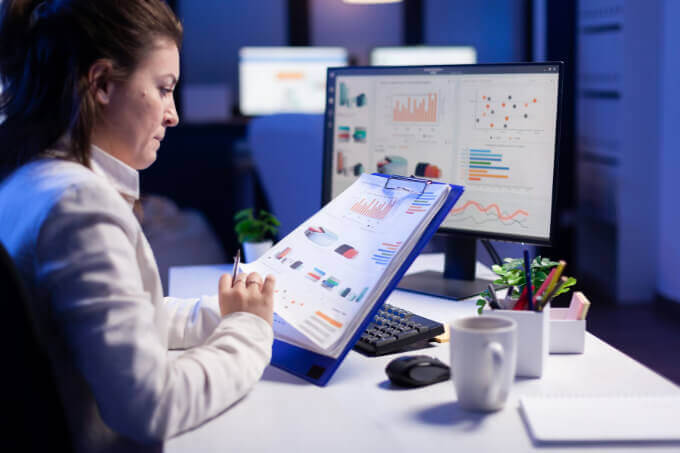 How good CRM can help your course business?
"CRM systems have grown and evolved so much over the last decade that, in some cases, they now mimic ERP systems in some areas. This is great on the surface, but for a salesperson who's on the road and needs to focus on selling, or a customer service rep who's trying to find the right information quickly, the systems have become somewhat cumbersome." - David Dozer.
CRM can be a game changer for your course business. But how you may ask? Well, down below, we gave the primary reasons why. So, let's dive into it.
#1 CRM shows centralized data
One of the best advantages of CRM systems is the ability to access centralized data. For instance, Uteach CRM stores all customer-related data in one single database. Plus, Uteach offers marketing automation for improved customer experience.
Well, how accessing centralized data improved your life as a course creator? Here is how:
First, it improved data management. Instead of skimming through all the resources to find relevant data, you can access it with a few clicks.
Enhances efficiency and reduces manual error. If you manage data on your own, without CRM tools, chances are that vital information can get lost.
It allows you to understand customer needs & wants better.
For instance, the SalesForce database stores data for leads, tasks, opportunities, etc.
It provides a clear overview of current relationships between businesses and clients.
#2 You can gain insights
We are already clear that you will gain insights into your customers. But what type of insights? Well, everything, including behaviors, preferences, demographics, etc.
All these insights are powerful as, with proper analysis, these allow you to develop marketing & sales strategies that work. In order to gain insights from CRM, you need to:
Monitor customer interactions with your brand. (e.g., what page they visited more than once, where they spent the most time, etc.)

Use reporting features of CRM tools to generate visual reports of data. This will allow you to analyze data easier.

Collect and evaluate customer feedback.
Some features of CRM tools that allow gaining such insights are:
Powerful dashboard reporting (e.g.,

HubSpot

)

Report & Analytics feature. Allows to generate customizable reports (e.g., include/exclude specific factors)

Pipeline and contact activity tracking

Website Analytics (e.g., Pipedrivetool).
#3 Check and use personalized data
One of the best benefits of CRM is storing personalized customer-related data. This data can, later on, be used for higher personalization of messages. E.g., emails to achieve better results.
As a course creator, you can view clients' course history and interests. You can also collect information such as birthdays to offer discounts. Other ways of using personalized data include segmenting your audience into groups. (based on interests, course history, and other factors). Also, you can create tailored marketing and sales campaigns.
E.g., one segment of your audience might be more interested in live classes. Meanwhile, others can be interested more in self-paced, pre-recorded courses. Knowing who belongs to which segment allows us to create and tailor specific campaigns for each.
#4 Upsell opportunity
By understanding your customer's needs, you can offer them courses or other learning materials they will be most interested in. So, customer data & history creates endless upsell and cross-sell opportunities for course creators. This is another reason why CRM for course creators is a vital tool.
Let's review Scenario A.
The customer wants to purchase the "Principles of Marketing" course. The same customer was on your email list and got multiple emails with newsletters, visited your website before, etc.
So according to scenario A, you just let them purchase the course, collect the money and move on. But,m here is Scenario B.
You use built-in CRM or integrated CRM tools. It helps you to check customers' history, previous interactions with the brand, etc.
While doing that, you collect data. Afterward, by analyzing the data, you can identify the tendencies & behaviors of the customer. This, in turn, allows you to identify what kind of products you can upsell to the customer. E.g., person A might be highly likely to purchase an eBook. Meanwhile, person B might be likely to purchase another course.
#5 Do backups when you need
A noticeable advantage of CRM tools is the ability to do backups. Many CRM tools offer automatic backups. However, you can also do these manually. Backups will ensure that your data is safe & accessible at any given point in time.
Simply make sure to check in settings if backups are enabled. However, do not leave backups just as they are. Make sure to check & test to ensure high accuracy levels regularly.
#6 Collaborate with colleagues
CRM systems allow you to collaborate with your team members. You can control and assign access based on user roles. Generally, such access makes collaboration within the team easier.
You can also assign certain tasks or responsibilities to team members. Many CRM tools also allow monitoring of tasks' progress.
#7 Statistics
Another reason to use CRM is statistics that prove these systems to be efficient. The usage of CRM grew among businesses from 56% to 74%. Furthermore, more than 70% of businesses using CRM claim to have improved access to customer data.
Other important statistics you may want to know include
45% of businesses claim their sales revenue has increased after implementing CRM software

60% notice improvements in productivity

39% see numbers showcasing improved spelling & cross-selling

57% report improved quality of communication between sales representatives and customers.
You can learn more about statistics here.
How CRM differs from traditional student management systems
There are lots of traditional learning management system tools available online. However, the main difference between these and CRM is that SIS won't give you all the benefits of CRM.
CRM system focuses on providing a centralized learning experience, allows backups, and fosters better collaboration. Meanwhile, SIS systems focus just on a few primary aspects that allow to manage learning businesses.
Other differences include:
SIS systems typically lack advanced sales & marketing features

SIS systems are good for the day-to-day support of education-related tasks

CRM comes in handy with advanced features for marketing and sales

CRM offers potent analytics. (insights into current market trends, customer data, campaign performance, etc.)

CRM systems work better when you aim to increase customer satisfaction levels.
What do you need to know when using CRM?
Well, it is time to understand what you must know about CRM systems.
How does CRM work?
First and foremost, let's get clear on how does CRM work?
The system collects customer-related data. CRM system collects and stores customer data from a variety of courses. (e.g., website visitors, visitors who interacted with forms, customer service inquiries, etc.)

In the next stage, it organizes the data. All the data collected is segmented within the database. (it is usually segmented by specific demographic, behavior, etc.)

Through communication tools, it fosters customer engagement. You can set up an email automation. E.g., when a new user signs up for the website/course or downloads a free resource, they will get a welcome email. Then it can be followed up by a chain of other emails.

CRM systems also capture and track the lead's journey. It also offers continuous sales process support, allowing you to manage opportunities better.

Provides real-time analytics & reporting. This allows you to gain valuable insights into your audience.
All these features help to build and manage a better course business. They also greatly contribute to customer retention rates. In short, CRM allows for streamlining various business-related processes. Which in turn contributes to making informed business decisions.
Main CRM terms
If you plan on using a CRM system, here are the main terms you must know.
Leads, Opportunities & Contacts
Leads are potential customers. An individual is considered a lead when they have expressed or potentially will express interest in your service/product. However, leads did not yet make a purchase.
Opportunities are qualified leads. They have more likelihood of making a purchase and are prioritized by sales specialists.
Meanwhile, contacts are people that your business already has relationships with. (e.g., current/past clients)
Sales Pipeline & Sales Funnel
In simple terms, a sales pipeline is a visual representation of the various stages the lead goes through. It covers all the stages from the beginning till the deal is closed. On the other hand, a sales funnel refers to the process of converting a lead to a customer.
Automation aimed at automating marketing processes. For instance, you can automate emails and messaging.
These provide you with insights into your customers. Tracking allows us to personalize the customer experience and provide more value. Besides, it provides you with a clear picture of the results of your current efforts. Thus, it allows you to improve further.
Also, you should be familiar with terms such as:
Customer Lifetime Value. This metric helps to predict potential value gained from X customers.

Churn rate. This indicates the rate at which customers stop using your services.

Cross-selling and upselling. When you have so much data at hand, you can successfully implement cross-selling and upselling techniques.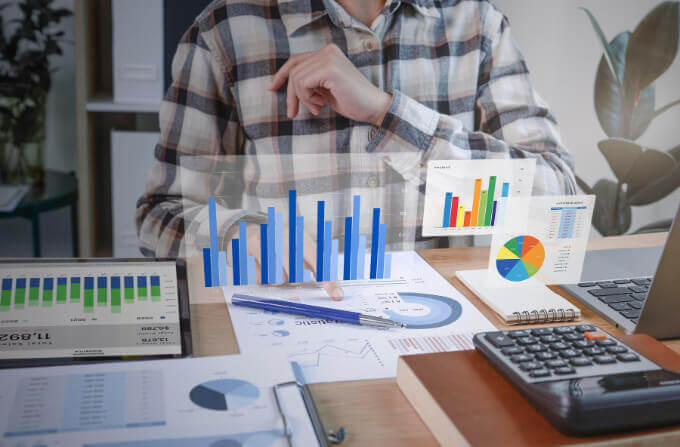 How will Uteach CRM help you?
"If you are looking for a quality platform that offers great value for the money, Uteach is the way to go. You can find everything you need to launch your course right inside the platform, including CRM and email, so you can launch with just Uteach. As you grow, Uteach integrates, so you can link other platforms either directly or through Zapier, to really customize the experience for your students." - Rick Sheninger, Skills Enrichment Supervisor.
As a course creator, one of the best CRM tools to manage your business is Uteach. It comes in handy with a variety of must-have features. These allow us to succeed in the online education industry.
Uteach is a wholesome platform for course creation, promotion, and management.
As a CRM, it will help you in multiple ways, such as:
Lead management. It will allow you to track leads from the first interactions to enrollments.

Allows you to provide advanced customer support to your clients.

Offers powerful reports & analytics system

Offers email & messaging automation

Comes in handy with lots of useful integrations.
All you need to do is access the platform and set things up.
How to implement advanced CRM software
Besides the built-in CRM feature within the course business management platform, there are many advanced CRM systems available on the market. So, it is time to dive into the practical section of this article.
Let's find out how you can implement advanced CRM software.
#1 Integrate it with your website
The best way to gain the most out of an advanced CRM solution is to integrate it with your website. Choose a CRM tool that seamlessly integrates with your website. Also, make sure that lead forms of the website are linked to CRM.
An important aspect is to pay attention to the scrutiny. Make sure customer data is secure and protected. Also, after integrating the tool, conduct extensive testing. You want to ensure that the data your students will enter with be properly stored in the CRM.
#2 Upload contacts
Your next step should be uploading contacts to the CRM software. When it is set up and integrated into your website, it is time to upload existing contacts.
Also, a Pro Tip, before uploading contacts to your CRM, make sure to remove irrelevant ones. This will save you a great deal of time. Plus, it will allow you to deal with a neater customer base.
#3 Launch courses
When your CRM system is entirely in place, it is time to launch courses. Indeed, the most awaited time for creators. CRM system will allow you to manage successfully:
Enrollments

Track students' progress

Have a record of interactions.
All these data will give you customer insights that are further useful for business growth.
#4 Send notifications
Finally, it is time to take full advantage of automation features. Set up notifications, welcome & promotional emails, etc.
Make sure your students are updated throughout their journey and always aware of any business-related news.
Pro Tip: Experienced course creators recommend setting notification timings strategically. Consider the time zones of your audience. Also, their day-to-day life activities, etc.
Simply make sure your messages reach them at an appropriate time.
#5 Monitor data
Use CRM data tracking tools, analytics & reporting to monitor data. In order to make the most of data monitoring and be more successful in your online course business, you can set certain KPIs for yourself. KPI stands for key performance indicators.
"KPIs provide a way to measure how well companies, business units, projects or individuals are performing in relation to their strategic goals and objectives." - Bernard Marr, business performance expert.
Setting KPIs allows you to measure the success of your business. Thus, understand the effectiveness of day-to-day activities and strategies.
Also, make sure that you are monitoring data & doing reviews regularly. Only by doing so can you make data-driven decisions and identify certain patterns.
What are the best CRM tools for online course business?
Well, now it is time to review the best CRM tools for online course businesses. We hope you are ready.
HubSpot CRM
Indeed, most of you have heard about this tool. Well, that is for a good reason. HubSpot CRM is one of the best tools in the current market. It comes in handy with all the must-haves as well as advanced features to successfully manage your course business.
Let's review the primary features of HubSport CRM.
Contact & Deal Management. You can get access to your contacts in a centralized database as well as manage deals at various stages.

Email Integration that allows you to send/receive emails within CRM directly.

Built-in analytics feature. It provides comprehensive data analysis. This allows you to generate reports and further grow your course/coaching business.

HubSpot CRM also seamlessly integrates with HubSpot Marketing tools. Thus, it enhances collaboration between sales & marketing teams.

Allows for better customization and personalization.
SalesForce CRM
Another quite popular advanced CRM tool is SalesForce CRM. It is a good tool that offers lots of advanced functionality for successful customer relationship management. The main features of SalesForce CRM include:
Account and contact management features. (tracks customer interactions, communication history, etc.)

Opportunity tracking. Allows you to track opportunities through various stages of sales to ensure that you do not lose deals.

Offers email integration and sales automation. This allows you to communicate with clients from the CRM. Also, you can monitor the sales team's progress and tasks or simply automate emails, follow-ups, and other notifications.

Dashboards, analytics, and reporting. Robust analytics will make sure you can have up-to-date data. Thus, you are able to monitor sales progress.

Shares access feature enhances collaboration within teams. If you grow your course business to the point where you get a team, this is one of the best tools to consider.
Also, for those who want comprehensive training on this tool, you can check out the "Salesforce CRM Full Training Tutorial For Beginners | 2022" video by Nick Boardman.
Pipedrive CRM
Many businesses incorporate the Pipedrive CRM tool to manage sales. It is truly one of the best tools for the sales team. What makes it good? Well, simplicity and good UI. But, besides these, it also offers lots of other features, including
Visual Sales Pipeline. Many underestimate the power of visual analytics. However, this is a life-saver for visual learners. It visually represents the deals in various stages. (e.g., deals in progress, won deals, lost deals, deals requiring the most attention, etc.)

Provides a comprehensive sales overview to manage contacts.

Email integration. This feature allows to manage communication with the CRM tool.

Potent reporting and analytics feature. Well, with good analytics & reporting, you can effectively monitor data and make informed business decisions.

Sales automation to automate tasks and sales processes

Customizable workflows to align with the requirements of your brand.
Data Privacy and CRM
One of the crucial aspects of CRM is data privacy. First, it concerns customers' safety. Then, there come legal regulations. CRM systems collect customer data ethically, and you, as the owner of the data, are obligated to use it ethically as well.
Why do customers & business owners value data privacy?
Customer trust & loyalty depend on protected data.

Data Privacy is vital as the software must be compliant with various regulations. (GDPR (General Data Protection Regulation) and CCPA (California Consumer Privacy Act)

If the CRM tool is not compliant with privacy regulations it can affect your

brand image

and reputation.
If you want to ensure high data privacy consider aspects such as:
Transparency Policies. This essentially means that you are transparent with your customers about how their data is being collected and where it is used.

User access control. Carefully assess the roles & permissions assigned to team members within the CRM tool.

Establish data retention policies and get rid of the data that is no longer needed.

Conduct employee training to ensure that everyone understands data privacy policies.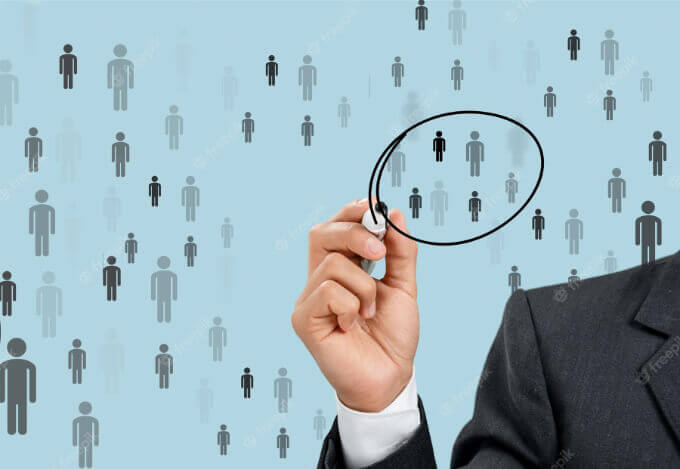 Conclusion
CRM is a very useful tool for enhancing customer experiences. It is also great for better management of your online course business. You can integrate advanced software with your website or use built-in CRM.
So, if you are looking for an all-in-one tool for course creation, management, and customer relationship management, we got you covered. Uteach offers all the necessary features to create and promote your online courses.
Ensure your customers are satisfied and your business is successful with us.
Uteach is with you all the way toward success.