Educating others is not a big deal even if you are not a professional teacher. It just requires skills to share knowledge in a clear and easy-to-understand way.
If you want to initialize your online teaching platform, you should focus on identifying the features students require. It may be beneficial to offer the students courses they need.No matter what you want to teach, if it can help others gather some knowledge, your teachings can get recognition.
Now, I'm going to speak about the characteristics of online courses. What does an online teaching course consist of? An online teaching course plays as an effective tool that can help the teachers express their ideas to teach better.
If you want to prepare better engagements with your students, you must understand the teaching styles and improve your teaching skills. In this regard, I'm going to present several points that will help you to make the right decision.
The Importance of an Ideal Platform
Several online teaching platforms create better environments for students and professionals to increase their knowledge in a specific field. Technology is making teaching worth it. Accordingly, the teachers who offer their best teaching methods also get recognition globally.
Students, business professionals, and trainee teachers use online teaching platforms to foster their methods and polish their skills by understanding several different topics.
Due to the traditional learning methods, students do not get a proper education in their schools, making them opt for online courses that can enhance their learning and work on the conceptual part of their studies.
While using an e-learning platform, you have to maintain a good environment and create a better platform for your students to learn new things every day.
You can provide them with some kits to analyze their learning. They get countless learning methods using an online platform, and it depends on you what you are providing them and helping them get knowledge with every session.
Online teaching is not just about video conferencing where you just provide videos to the students, and that's it. You have to maintain a platform where the students can come over and over to understand the concepts. If they get what they are seeking, you can get good students based on the platform, enhancing your online teaching business.
Deep learning through an online platform is something the students lack. So creating a platform to foster their learnings can give you marvelous recognition.
Now, let's pass on and discuss several teaching platforms you may rely on.
#1 Self-hosted E-teaching platform
Teachers require several things to start their online classrooms. However, product management and content is probably the only thing that may help to make the classroom better. So you can opt for a third party to create your website to host the classes with a fixed domain for the classes. You can provide the content based on the student's interests and can create a better learning environment.
You can also use your learning platform to train other teachers that are also part of your team. If you create a better learning environment, the students will get a magnetic effect to use your studies' learning methods. You can control your teachings if you are using your teaching platform.
Third-party companies have made this process efficient for the teachers that are teaching remotely. The AI also has an influence. It manages the classes to ensure excellence and analyze the response of the students.
It is open-source for you, where you can upload your classroom videos anytime and create test-series that can enhance students' learning. You should feel comfortable teaching the students. Being confident while teaching is crucial to enhance teaching days.
It will be better to present additional educational material as well. The source, including PPT, PDF, and doubts sessions, can help the students learn more from you.
We all know that online platforms for teaching are getting more recognition due to the world's circumstances. It is a better choice to initialize your e-learning platform to improve students' quality to become a better innovator.
Many work professionals also seek several online platforms to learn something new to enhance their work skills and open a gateway for success.
For a successful online platform, you have to analyze every class. Your online platform can analyze user interactions, user behaviors, and engagement rates to ensure the quality of online classes. By choosing a self online platform for e-learning, you can free yourself from the recurring charges you have to pay for beginning your online classes on other platforms.
Also, you can manage every student on the platform easily by the results of the analysis.
An independent online learning platform provides you absolute control on teaching, student management, their subscriptions, and other crucial things in an E-learning platform.
#2 Third-Party E-teaching platform
Several companies offer you a platform where you can execute the best online learning platform, and for teaching on the third party learning platform, you don't have to take care of the technical things for the classes. You have to provide the learning material to your students, and the platform will manage the technical things.
You have to pay for the services you are using on the platform, and it is a good way to start your online teaching business.
The host will target the students to provide you a number of potential learners to teach, and your online teaching business can set up a better student base to teach.
Understand your online classroom project goals because without a goal, and you cannot get the glory of success. Various goals can help you figure out what types of teachings and platform services can get you more students.
If money is your ultimate goal, you have to prepare a group of teachers on the platform. This approach may help you enhance students' buying options. They can prepare students to learn more concepts and improve their learning skills. It will make you get many subscriptions according to the ways of teaching you offer them.
If your goal is to provide quality education, you can also provide some free courses to the students, and require payment for the certification. It will enhance their trust in your group's teaching methods, and in the future, they will surely opt for the paid classes. Providing free classes can be a fair deal, but without money, you cannot operate those things. So taking money for other services like live classes, live doubt sessions, and other things can enhance their experience on the platform.
If you understand your goals, you can use the third-party learning platforms, which creates a better impression for new virtual education platforms.
It is the students' new future. You can take this opportunity to take your teaching business online and provide quality education based on conceptual learning rather than making them parrots that can learn everything without understanding.
You can choose the platform based on your goals, and for the initial idea of starting an online teaching platform, you can opt for a third-party learning platform to take their classes to the students.
Then you can use the students' credentials in the future to take them on your platforms. So decide according to your goals to choose a self platform or a third-party platform.
#3 E-learning platforms that are operated by Marketplaces
These platforms do not need any hosting, and you can use their paid or free services to upload your content and get recognition. These platforms are like selling your courses to the students through other companies. According to the policies of these platforms offer, you can share your classes and make them available for the students.
You don't have to interact with the students repeatedly. The host will clarify them with the doubts, and you can provide the solutions. Also, you can access the content based on the plan you are using to share your classes.
You have to create a system on these platforms to help your students attend the classes with interests and enhance their learning experience. While uploading the content, you can mention some external links to interact with the students and clear their doubts.
These marketplaces provide a platform, but you can not control everything, and it depends on the platforms to show the content. Students will understand the course is from the source they are getting it, which means you will be there only as a teacher.
To introduce the teaching material in a better way, you can opt for a marketplace service to sell your courses, and you can establish your startup teaching business using these third-party marketplace services.
You don't have to create your platform to promote your teachings. Such marketplaces make it possible to implement even without technical knowledge. You don't have to prepare initial marketing strategies because several students are on these marketplaces, which means you have to create the classes and upload them to attract more students.
You can sell these video courses to the students without any development cost of the platform. Also, if you already have ready courses, publish them on such platforms. It will not require extra development but will provide additional income.
Focus on the learning patterns
Understand your potential customers taking into account their behavior and expectations on similar platforms. You can choose third-party platforms or similar teaching marketplace to introduce yourself to the students.
Here you don't have to invest more, and you can understand students' needs based on their interaction. You can figure out several things and create a better platform compared to your competitors.
Efficient E-learning will offer new ways of understanding learning concepts. The students understand several learning methods to foster their minds.
Having a clear image of the learning patterns may help you present educational material that meets their expectations. It will help them understand what they learn through online classes, and you can prepare better ways in order to improve the classes.
This isn't something that may have a huge negative influence. However, if you aren't familiar with the learners' demands you can create so much mess by presenting unnecessary content. There are so many online teaching tools that enhance students' interactions and find new ways of creative learning.

Considering your teaching patterns, you may also need technical features to organize webinars. A webinar can also help you gain students. So, choose a platform that initiates your online teaching business. The learning patterns and competitor analysis will allow you to choose what platform can give you more business for your online classes schedule.
If you become a teacher with some badges on the platform, it can intensify students' learning. Also, you can prepare smart ways to applaud your students in several ways. It can draw other' attention to enrolling in the classes you are providing on the platform.
Overcome the technical complications you may go through
Technological implications are a common and complicated issue with the tutors. You have to focus on the learning system during the online classes. The use of technology is crucial, strengthening your technological knowledge before choosing an online platform for learning.
Choose the system that can fulfill your future planning, where you can establish a larger number of users on the platform. Technology is rigidly spreading, so creating something that makes your teaching process easy, can help you establish a good learning system.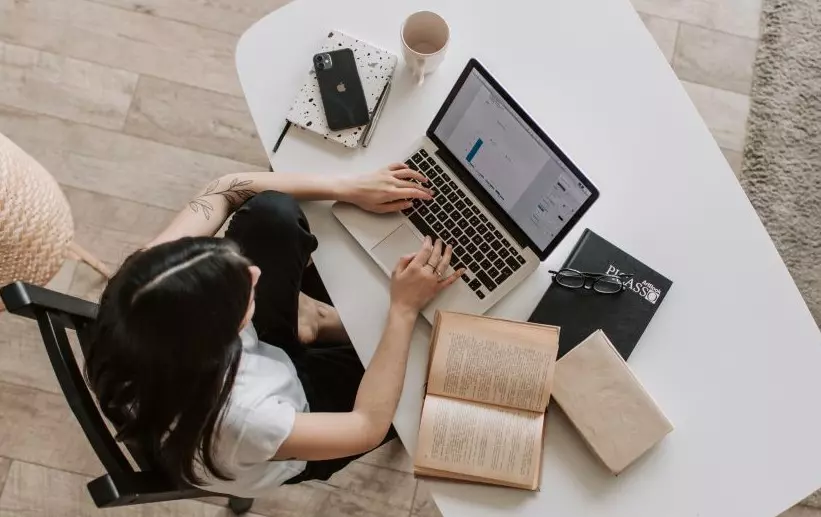 Create an effective teaching environment that attracts your students. Focus on technologies that help to target relevant students who are more likely to learn from you.
Effective learning with the help of technologies improves the way of thinking, and the students learn new concepts with the way you teach them. It is crucial to improve their interest in the subject, which can be sober with the right way to use the technology.
To sum up
An online tutor can gain millions of students remotely. The tutor should provide better and interesting teaching methods to attract students and improve their learning experience.
To understand how to integrate into the online teaching industry, the teacher can check several platforms that rely on different ways of teaching.
A platform can enhance the teaching experience, and the tutor can customize so many things to provide better class sessions aiming to provide the students with a better learning experience.